Amid upheaval and uncertainty, and despite the presence of foul-mouthed politicians and a divisive speaker, political analyst DR BRIDGET WELSH argues that Malaysia's Parliament has notched a number of important firsts. But can this period of democratic maturity last, and for how long?
A
ll too often the news about Malaysia's Parliament is negative. Headlines regularly feature the crude remarks of uncouth politicians, suspensions and yelling matches. These incidents remain at the forefront of public perceptions of the Dewan Rakyat.
In the last meeting, heated debate inside and outside of Parliament raged over the generation endgame (GEG) anti-tobacco bill. Rather than bulldoze the bill to a vote, the Tobacco and Smoking Control Bill was sent for further bipartisan discussions and review in a newly-formed special committee with the aim of making a more effective law. The outcome was healthy democratic practices at work.
In the cloud of negativity surrounding political developments over the past 2 years, there is little appreciation of what is going right in Malaysia's politics. There are elements of democracy taking root, with all of their messiness and uncertainties.
Among the most positive changes is a strengthening of some of Malaysia's political institutions, notably Parliament. Inside the legislature, there are marked improvements in consultation, transparency, inclusiveness of stakeholders and even, the quality of debate.
A number of factors are coming together for better laws, and a more democratic law-making process. The effect is an increase in needed legislation addressing a range of challenges facing the country.
Among the drivers of this are important parliamentary reforms. Former speaker Muhammad Ariff Yusof deserves credit for making the legislative sessions more transparent and inclusive and for strengthening parliamentary special committees.
His tenure from 2018 to 2020 as speaker left a constructive legacy, not least from his consistent efforts to follow international best practices in parliamentary procedures and all-round professionalism. He responded to demands from many parliamentarians themselves and extended the inclusive committee reforms that initially gained traction in the Abdullah Ahmad Badawi era from 2003-2009. These reforms included live telecasts of Parliament sittings in 2008.
While the current Speaker Azhar "Art" Harun appears to have left the reform agenda behind, others in Parliament are keeping it alive. Last month, the Parliamentary Caucus for Multi-Party Democracy was formed to promote inter-party dialogue, engagement and participation, convened by female parliamentarians from different sides of the political divide, and led by Azalina Othman Said from Umno-Barisan Nasional and Maria Chin Abdullah from PKR-Pakatan Harapan. The push for making Malaysia's institutions stronger has come from multiple individual champions who recognise that no one party represents the diversity of Malaysia and that national interests are served by more inclusion and fairness. 
The consequences of these efforts were on display earlier this month when the GEG bill easily moved to a select bipartisan committee. This same responsible bipartisan spirit of resolving differences in committee underscored the success of the anti-hopping law also passed in the past parliamentary meeting. Here, de facto Law Minister Wan Junaidi Tuanku Jaafar's steady, quiet leadership was pivotal.
Yet, the improvements in Parliament go beyond individuals.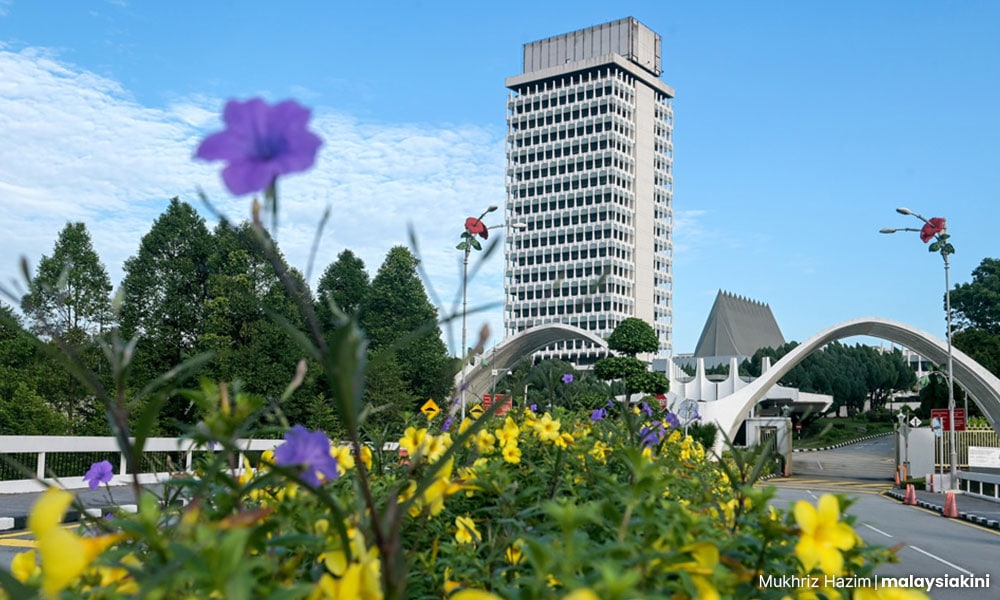 Transitions for the better
Malaysia's political history shows that political transitions lead to significant increases in legislative activity. The start of Abdullah Badawi's tenure provided a window for review of laws and witnessed a legislative bonanza during his term in office. It was also a period of unprecedented bipartisanship, where the opposition and government worked together in a variety of parliamentary caucuses.
The same cooperation dynamic was in place after the change of government following the 14th general election (GE14). Since 2018, there have been 90 — yes 90 — bills passed in the Dewan Rakyat.
Issues covered are often off the radar, e.g. the space industry, wildlife conservation, regulation of insurance, enforcement of copyright and tighter labour standards. Many of the measures passed were amendments, such as the Anti-Trafficking in Persons and Anti-Smuggling of Migrants (Amendment) Bill 2021 that addressed the regulatory framework of migration, and the Patents (Amendment) Bill 2021, that updated rules for intellectual property.
The news has focused on the big laws — the amendment to the Universities and University Colleges Act 1971, allowing students to participate in politics, the constitutional amendments for lowering the legal voting age (Undi18), thereby enfranchising 18 to 20-year-olds, greater recognition of Sabah and Sarawak in regard to the Malaysia Agreement (MA63) and the anti-party hopping law — and those measures long in the pipeline including the Anti-Sexual Harassment Bill and amendments to the Poisons Act. 
While many of the final bills were less than some people had hoped for, these laws finally have come to fruition. In between, there have also been some less noticed gems, such as the Housewife Social Safety Bill 2022 which broadens coverage of the Social Security Organisation (Socso) for those working at home. 
Never Be Out Of The Loop Again
Get daily morning briefs on Malaysian news with our Between The Lines newsletter
Many would like to credit the MoU between PM Ismail Sabri Yaakob's government and the Pakatan Harapan opposition for this greater bipartisanship. But while important for the anti-party hopping law and building dialogue across political divides, the underlying causes of greater cooperation go beyond the agreement.
The transition of power and the change of government following GE14 were crucial. They provided an opportunity for those traditionally in the opposition to lead law-making efforts and those traditionally in government to feel the exclusion of being in the opposition. Being on the other side has created momentum for reforms.
Many (but not all) of the bills being passed in recent sessions were developed during Harapan's short tenure. The Housewives Social Security Bill is case and point, the brainchild of former Human Resources Minister M Kulasegaran, but stewarded and passed under the current minister, M Saravanan. Ironically, Harapan's legislative legacy is being realised by a coalition that ousted it from power.
What also makes this moment in history unique is the fragmentation of politics. More divided and politically vulnerable coalitions need to cooperate to stay in power. This has allowed for more reformist laws to pass and for more compromises to be reached.
The MA63 amendment is illustrative, as no coalition has adequate numbers for a majority without Borneo. In yet more irony, political weakness has led to strength. Markedly, there has been less grandstanding and more actual policy debate. The impact has been to tone down the polarising rhetoric among political elites, at least for now.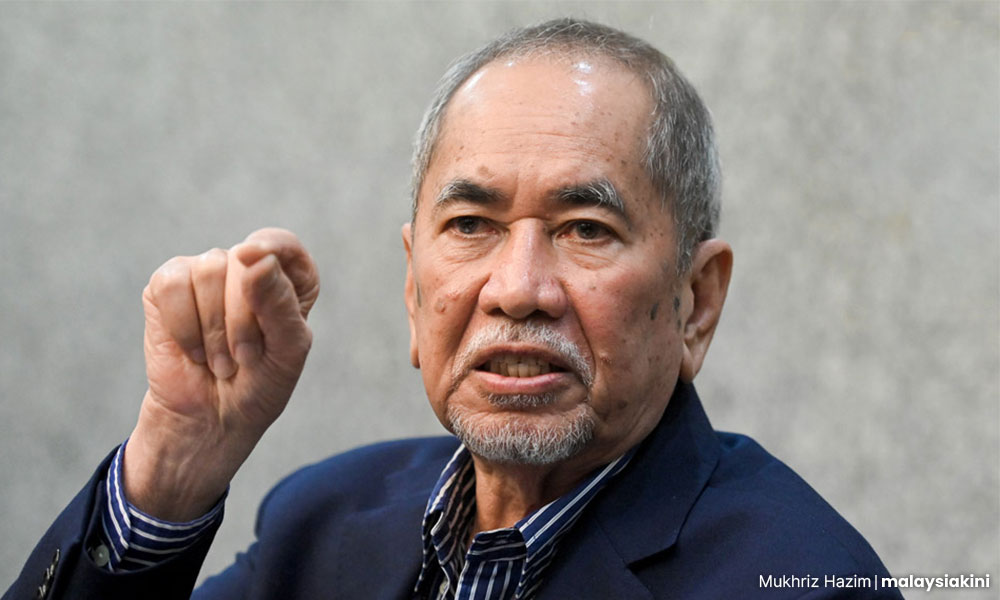 Whether this more responsible law-making and reform of Parliament are sustainable is not clear. There continue to be practices by those in government resistant to parliamentary reform — e.g. rushing through laws, inadequate time to consider and share legislation, too limited engagement with stakeholders and an unwillingness to compromise. Backbenchers are still forced to shout to gain attention, as they are not given enough time to speak and represent their voters.
All too often, the Speaker's art form of excluding speaking MPs and selectively punishing some for misbehaviour while letting others continue with demeaning behaviour sours the constructive efforts to collectively address the challenges Malaysia is facing. There's also a persistent mindset of "government knows best" and "government for some", that reinforces exclusion.
So, this period may, in fact, be temporary as the cooperative spirit of the Abdullah Badawi period was. Looking broadly and historically, however, Malaysia's Parliament has come a long way over the past two decades, and the overall democratic trajectory has been a positive one.
Importantly, the positive reforms in Parliament have not extended across political institutions. The weakness of anti-corruption enforcement and resistance to change in policing are particularly illustrative. The obstacles to reform remain high, with considerable backsliding since 2020 in too many sectors.
Yet, when one looks back on this period in Malaysian history, the changes in Parliament are bright spots deserving recognition.