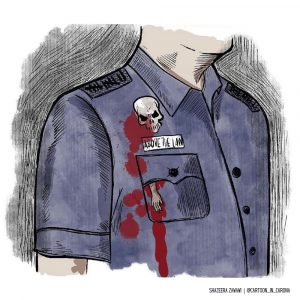 In 2013, 31-year-old father-of-one N Dharmendran had both his ears stapled by cops as he was tortured for information during his detention at the KL police headquarters.
But it wasn't the stapling of his ears what killed him. It was the beating that came after.
Sadly, Dharmendran wasn't the 1st custodial death in Malaysia – and it won't be last.
It was just one of the few that's come to public knowledge, like the 13 deaths reported this year alone.