It was a slap that reverberated around the globe. From the moment the former Fresh Prince walked up on stage and did The Deed, we've been transfixed. Could this be Oscar mania? Or deeper concerns around health, violence and a warped sense of duty? The CURMUDGEON explores this ugly affair from Malaysian eyes.

BY NOW, everyone and their pet rock has heard and read about the infamous slap at the 94th Academy Awards ceremony earlier this week and has either weighed in on the issue or chosen to ignore it.
Volumes of analysis have been written, mountains of footage viewed, hundreds of memes crafted and shared, while little titbits of "breaking news" keep popping up on social media platforms and even portals dedicated to otherwise more serious matters.
In a time of war and the ongoing climate crisis, the first thought is, why are we all wasting our time on what's essentially some Tinseltown-fuelled, spoilt-brat celebrity misbehaviour? Aren't there more important things to think about?
However, beyond the hunger for salacious celebrity gossip, one reason why the incident keeps being written about and analysed is that it is also a confluence of many issues facing society today: Social-debilitating diseases, vulnerable communities, bullying (cyber or otherwise), free speech, cancel culture, woke culture, mental health, domestic abuse, racial stereotyping, marital fidelity and infidelity, and privilege. Oh yes, and Scientology too.
We're going to unwrap some of these elements here. But first, the how, what, where, when, why, who and who said what.
During the awards ceremony on March 27, host Chris Rock, in a monologue making fun of some of the stars in attendance, made a jibe about actress Jada Pinkett Smith's buzzcut hairdo.
He may or may not have known that Pinkett Smith, 50, suffers from alopecia, an autoimmune disease that causes hair loss, although she has talked about her condition on Instagram and her Red Table Talk show on Facebook Watch.
The joke may've seemed tasteless, but like many other tasteless jokes that evening, it was greeted with laughter. Even Will Smith, Pinkett Smith's husband, was seen laughing. Pinkett Smith's face, however, fell.
Smith, 53, then strode onto the stage and slapped the 57-year-old Rock before returning to his seat, from where he shouted expletives at Rock. Some 15 minutes later, Smith was back on the stage — this time legitimately, to receive the Oscar for Best Actor — where he delivered an emotional speech, getting a standing ovation at the end of it.
Wait, what??
While it was shocking enough as it happened, the full impact didn't register for many, given that US audiences would have been watching the ABC broadcast that would've bleeped out the profanities. Furthermore, many suspected it was just a stunt.
But as uncensored footage emerged around the globe, the realisation hit: A man, a famous man at that, had physically assaulted another man on stage, on live TV no less, and everyone went on as if this were normal.
Smith had won his award for his portrayal of Richard Williams, father to tennis icons Venus and Serena Williams, in the biopic King Richard. It was his first Oscar, although he was previously nominated for best actor twice, for 2001's Ali and 2006's The Pursuit of Happyness.
In his acceptance speech, a tearful Smith apologised to his fellow nominees and the Academy of Motion Picture Arts and Sciences (which organises the Oscars), but not to Rock. He even went so far as to compare himself to Williams, saying, "Richard Williams was a fierce defender of his family," and "Art imitates life — I look like the crazy father, just like they said about Richard Williams."
"But love will make you do crazy things," he added.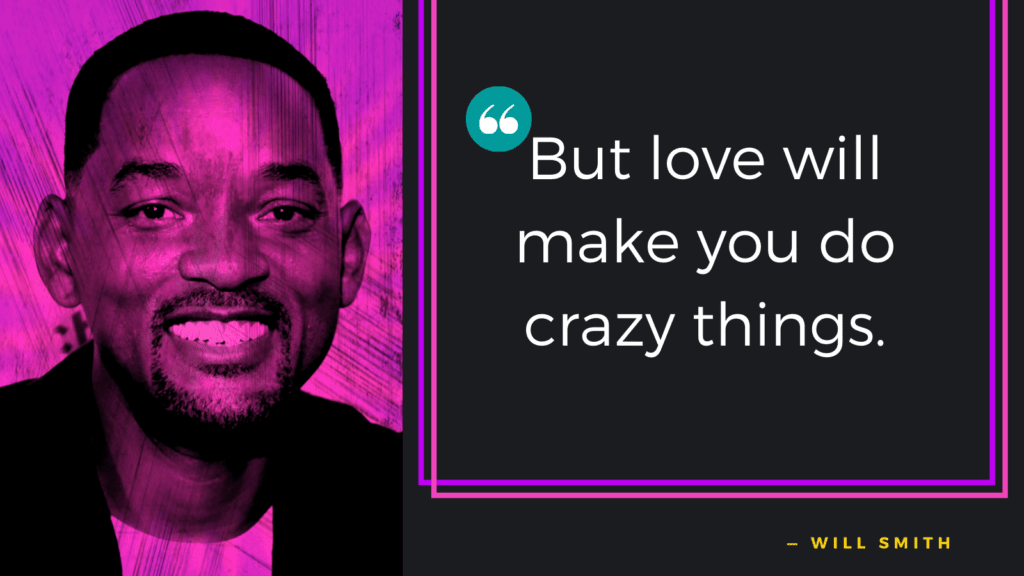 While social media was already on fire, none of the principal actors (pun intended!) had an immediate response or statement.
The Smiths' 23-year-old son Jaden posted a cryptic tweet — "And that's how we do it" — but deleted it almost immediately.
The Los Angeles Police Department issued a statement saying that Rock had declined to file a report, and that was that. Smith, the next day, finally issued a public apology to Rock on Instagram, saying, "There is no place for violence in a world of love and kindness." On Friday, he resigned from the Academy, saying he had betrayed its trust.
Pinkett Smith posted on Instagram: "This is a season for healing. And I'm here for it."
Rock, at his own stand-up show a few nights later, merely said he was "still kind of processing what happened".
The Academy has condemned Smith's behaviour, saying it is reviewing the incident and mulling disciplinary action. It also said that it had asked Smith to leave the ceremony, but the actor had refused to — however, some outlets have reported that this is not true.
And Richard Williams, the father of the Williams sisters said, "We don't know all the details … but we don't condone anyone hitting anyone else unless it's in self-defence."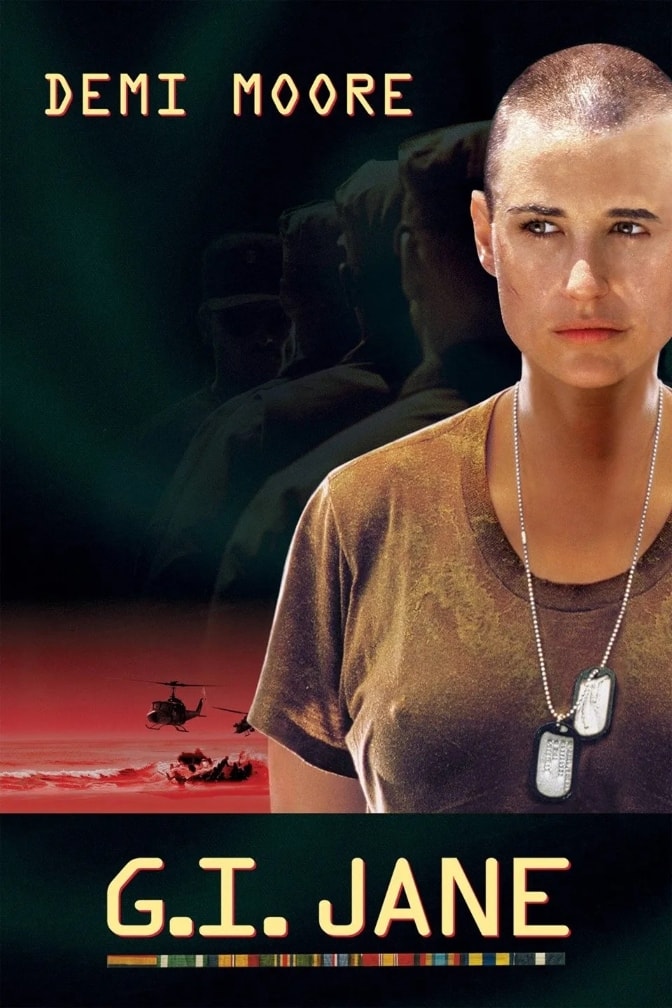 Alopecia and defending the vulnerable
There has been quite a "woke culture versus cancel culture" spotlight on stand-up comedy lately, starting with Dave Chappelle's transphobic comments in his Netflix special, The Closer, which was first streamed late last year, leading to wide condemnation and even protests by Netflix staff.

Similarly, in Malaysia, anger and disgust erupted after a video clip of an old talk show of local actor Fauzi Nawawi, 48, joking over how much he enjoyed filming a rape scene and naming the then teen actress, emerged.
Much of the social media conversation around The Slap centred on this too, and whether people were just too sensitive or if Rock had the right to free speech and Smith had the right to defend his wife.
The issue, however, is too nuanced and multi-faceted to be merely summed up as "Team Rock versus Team Smith".
Many individuals — especially those suffering from mental or physical issues — have argued passionately that it is too much to keep asking vulnerable people to "just take it on the chin" and "move on". Sooner or later, something's got to give.
The Slap has also given visibility to alopecia, which while isn't a life-threatening disorder, can be very emotionally draining and distressing.
The term "alopecia" just means hair loss, and there are many different varieties and causes. Male (and female) pattern baldness is one type. Another more insidious variety is alopecia areata, where the auto-immune system attacks hair follicles. This will result in patches of total hair loss in various parts of the body, right up to even complete hairlessness
Never Be Out Of The Loop Again
Get daily morning briefs on Malaysian news with our Between The Lines newsletter
US politician Ayanna Pressley, the US representative for Massachusetts's 7th congressional district since 2019, suffers from it. After the Oscar incident, in her now-deleted tweet, she posted: "#Alopecia nation stand up! Thank you #WillSmith Shout out to all the husbands who defend their wives living with alopecia in the face of daily ignorance & insults".
She would later give a more measured response, saying, "Let's talk about what it's like to live with #alopecia…Our bodies are not public domain. They are not a line in a joke — especially when the transformation is not of our choosing. 
"The psychological toll we carry daily is real."
Many other people suffering from alopecia have also posted similar comments.
Not all, though. 
Claire Khoo, a 42-year-old mother of two, was first diagnosed with cancer in Aug 2013, and began chemotherapy that same month. She's not only had to deal with the spectre of cancer itself but also the alopecia that comes with the treatment. 
Her husband, Eric Yeow, shaved his head "in the process of walking with me, and has since kept his head shaven," she posted on Facebook.
And she isn't buying people going on their "moral high ground" to defend the sensibilities of people like her.
"The number of parents in Malaysian education discussion groups arguing how Chris Rock's 'bullying' should not go unchecked is ridiculous," she tells Between The Lines (BTL).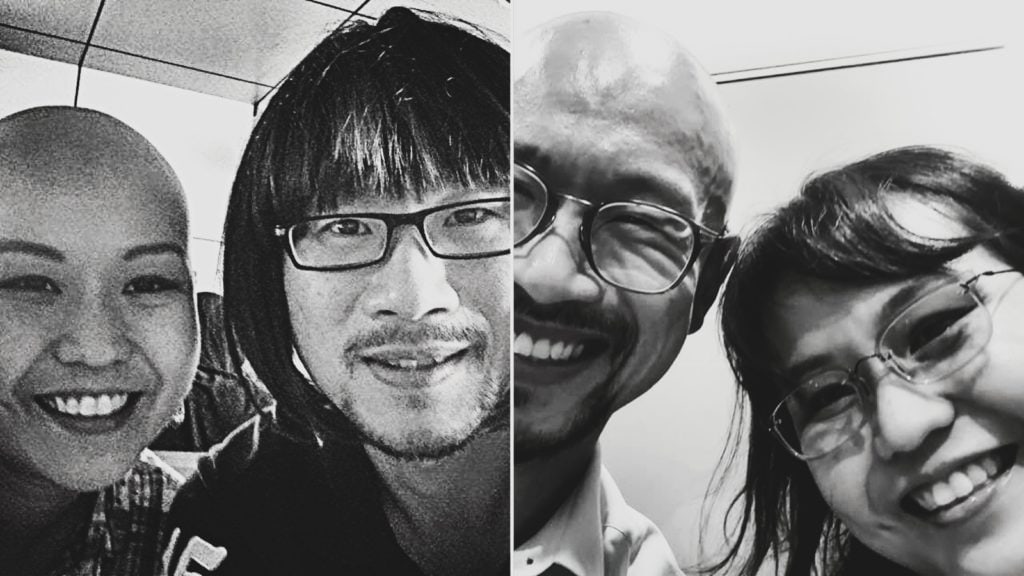 In a March 29 post on Facebook, she said, "Sick folks like us are not so weak that we need a personal bodyguard to stand by and hit folks that we don't like.
"I get it, you like Will Smith, you think Chris Rock was being rude. But you don't have to pretend you know how a person with alopecia, whether cancer-related or not, feels about what Chris said. We all feel differently about the side effects of our conditions, and I guarantee you, not all of us are offended.
"Leave that choice of how we feel to us. And leave our illnesses out of your opinions," she posted.
Khoo also noted that G.I. Jane — the movie character reference Rock made in his ill-received joke — is generally perceived as a strong female character, and she doesn't believe Rock's jibe was meant as an insult — though she didn't find it particularly funny either.
"In a past, not too long ago, when I had to face the shaving knife to better manage alopecia, I had many friends — male and female — reminding me that I should aim to channel G.I. Jane and be the hero in the face of battling my disease," she added.
She also had to "facepalm" over the number of men saying they would do the same if that were their wives.
"My husband and I, we have our challenges too… but besides our struggles, we both are united in the desire to hold each other accountable to be better parents and to inspire our own children, both boys, to leave the world in a better place.
"And part of that means that we will never say things like 'love makes you do crazy things', and we will never agree to perpetuate the myth that a 'real man' is expected to smack another, weaker person who was stupid and low enough to insult his spouse," she posted.
Toxic masculinity and domestic violence
Khoo's not the only one distressed by those defending Smith's "loyal husband" response.
Former NBA star Kareem Abdul-Jabbar, in a blog post titled Will Smith Did a Bad, Bad Thing, argued that "Smith's slap was also a slap to women. If Rock had physically attacked Pinkett Smith, Smith's intervention would have been welcome … But by hitting Rock, he announced that his wife was incapable of defending herself — against words."
"This patronising, paternal attitude infantilises women and reduces them to helpless damsels needing a Big Strong Man to defend their honour lest they swoon from the vapours. If he was really doing it for his wife, and not his own need to prove himself, he might have thought about the negative attention this brought on them, much harsher than the benign joke."
The now-bestselling author, cultural critic and US Presidential Medal of Freedom winner also lamented the fact this would just fuel the "Black men are just naturally prone to violence" stereotype much beloved by the alt-right.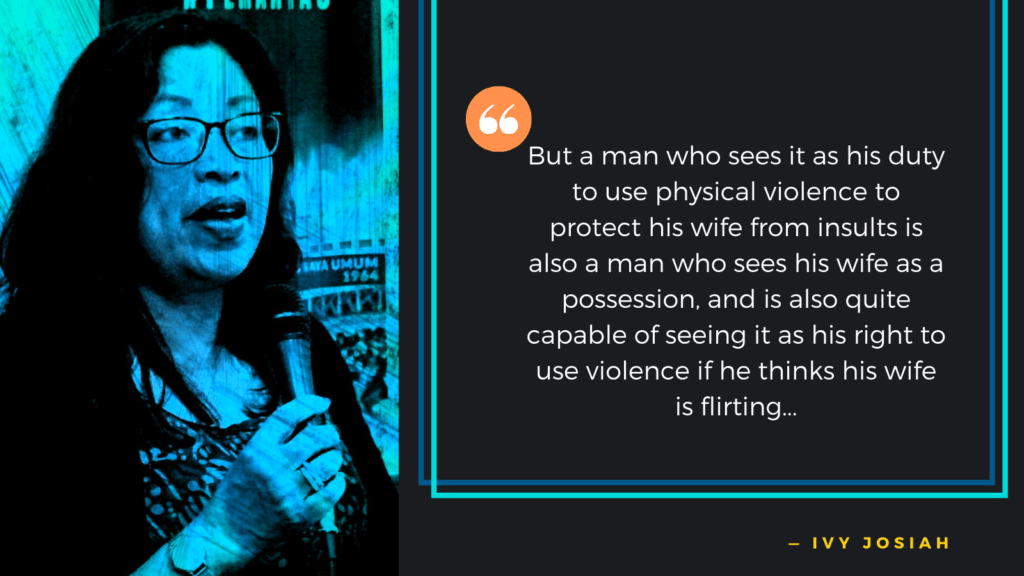 Malaysian women's rights activist and icon Ivy Josiah concurs. She tells BTL she was shocked at the level of support shown for Smith's physical assault on someone "half his size".
"The Academy really needs to relook at its awards ceremony. The whole show was peppered with tasteless and sexist jokes. Sure, many people laughed, but many were also uncomfortable," says the founder of the Women's Aid Organisation, which provides free shelter, counselling, and crisis support to women and children who experience abuse, as well as helps them rebuild their lives.
"This doesn't warrant any 'cancellation', however."
Smith's reaction, she adds, was the very definition of toxic masculinity, "where we tend to elevate men's show of anger as the proper, macho response."
"Toxic masculinity doesn't harm just women, it harms men too. They are expected to 'man up'.
"But a man who sees it as his duty to use physical violence to protect his wife from insults is also a man who sees his wife as a possession, and is also quite capable of seeing it as his right to use violence if he thinks his wife is flirting, for example," she adds.
Josiah also says she was quite taken aback by how smug Smith looked as he walked away from Rock after having assaulted him.
She's aware that Smith, in his memoir Will (released last November), also wrote about the domestic violence he was witness to as a child.
Is it a case of the cycle of domestic violence perpetuating itself? 
"I honestly don't know enough to analyse this, though it might have played a part. But I do know that men who have not been exposed to domestic violence are also quite capable of it.
"What was on display was smugness, arrogance and entitlement, not the peace, love and healing that the Smith family has always been talking about in building its public image.
"I find it all disgraceful and disgusting, but I don't want it cancelled, I want to see conversations around it. We must learn from it," she says, and adds that she'll be using the whole incident as a reference in her own classes and workshops on gender equality, toxic masculinity and domestic violence.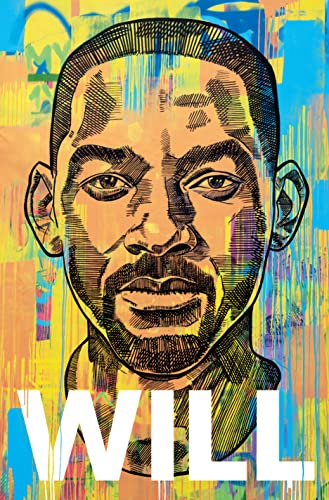 Some of the crueller memes or social media posts that have followed this episode — and no, we're not going to link to them here — have been around Pinkett Smith's extramarital affair and whether Smith reacted in violent fashion to prove himself to his wife.
Being cuckolded is very emasculating, and when — after earlier denials — Pinkett Smith confessed in her Red Table Talk with Smith to having had an "entanglement" with R&B singer August Alsina, more than 20 years her junior and a friend of their son Jaden, it surely didn't help when she cited sexual dissatisfaction as one of the reasons.
And after decades of denying they had an open marriage, Smith confessed in a GQ profile last November that they have an "unconventional marriage," one he didn't seem entirely comfortable with.
None of us — journalists, social media commentators, celebrity followers and entertainment industry pundits — can truly know what was going on in his mind. Still, the pattern of male insecurity being at the core of toxic masculinity looms large.
I guess we will have to wait for a future episode of Red Table Talk for this entanglement to be unravelled.