The recent floods that inundated Malaysia came as a seeming shock to many. But should it have been expected? And, more importantly, what can we learn from the devastation? Climate expert DR MATTHEW ASHFOLD explains.
In December 2021, just a week before Christmas, unusually heavy and persistent rainfall resulted in widespread flooding, damage, suffering and loss of life across Peninsular Malaysia. 
According to Malaysia's Environment and Water (Kasa) Ministry Secretary-General Zaini Ujang the downpour in Kuala Lumpur alone exceeded the average rainfall for a month, and was "something beyond expectations and only occurs once every 100 years".
The question, though, is whether such a volume of rainfall was entirely beyond expectations?
The fact is, other flooding events within recent memory in Malaysia – in 2014 and in 2017 for example – have been similarly intense, widespread, or damaging. And in advance of the heavy rains last month, international weather centres had been tracking the movement of the tropical depression carrying moisture towards the peninsula for several days. 
From a broader, longer-term perspective, commentators were quick to highlight an expectation of progressively increasing risk from climatic hazards, including extreme rainfall, in our warming world. 
Kasa's own recent Climate Change Adaptation Framework for Water Sectors explicitly recognises that climate change has become a fundamental threat to Malaysia.
Understanding the extent to which the recent rainfall was influenced by changes in climate needs further scientific analysis. With sufficient access to data and modelling capabilities, scientists can rapidly conduct assessments of the role of climate change in extreme events, and tell us whether risks are worsening.
Whatever the case, this recent disaster is a harsh reminder that Malaysia is vulnerable to climatic hazards.
A remarked-upon feature of the recent flooding is the obvious vulnerability of the densely populated urban centres, including Greater Kuala Lumpur, that have grown around Malaysia's major rivers.
So, why did this flooding disaster happen?
We should note that heavy rainfall alone may not lead to flooding. And floods need not lead to such disastrous loss of life. 
As in past events, the recent flooding is likely to have been exacerbated by loss of forests and other green spaces, in both urban and upstream areas. The lost vegetation would have retained water, and thus slowed the flow of rainfall to rivers. The floods were also worsened by concurrent high tides which restricted flow from rivers to ocean.
Experts also highlighted historic and ongoing urban development in flood prone areas, which may leave vulnerable communities and infrastructure especially exposed.
Similarly, development on hillsides, combined with heavy rains, is likely a factor in widespread landslides. Detailed research to quantify the importance of these proximate causes of flooding will be valuable, and again will be well-served by open access to all relevant data.
But just as important a factor in the scale of the disaster was a seeming lack of preparedness and an inadequate emergency response. 
Leading scientists criticised the ineffective dissemination of weather forecasts warning of impending extreme rainfall, while civil society groups highlighted deficiencies in the speed and coordination of government agencies in response to the worsening floods. 
Indeed, Prime Minister Ismail Sabri Yaakob readily admitted to shortcomings, and many of the above concerns were identified as current "gaps" in the aforementioned Kasa policy document.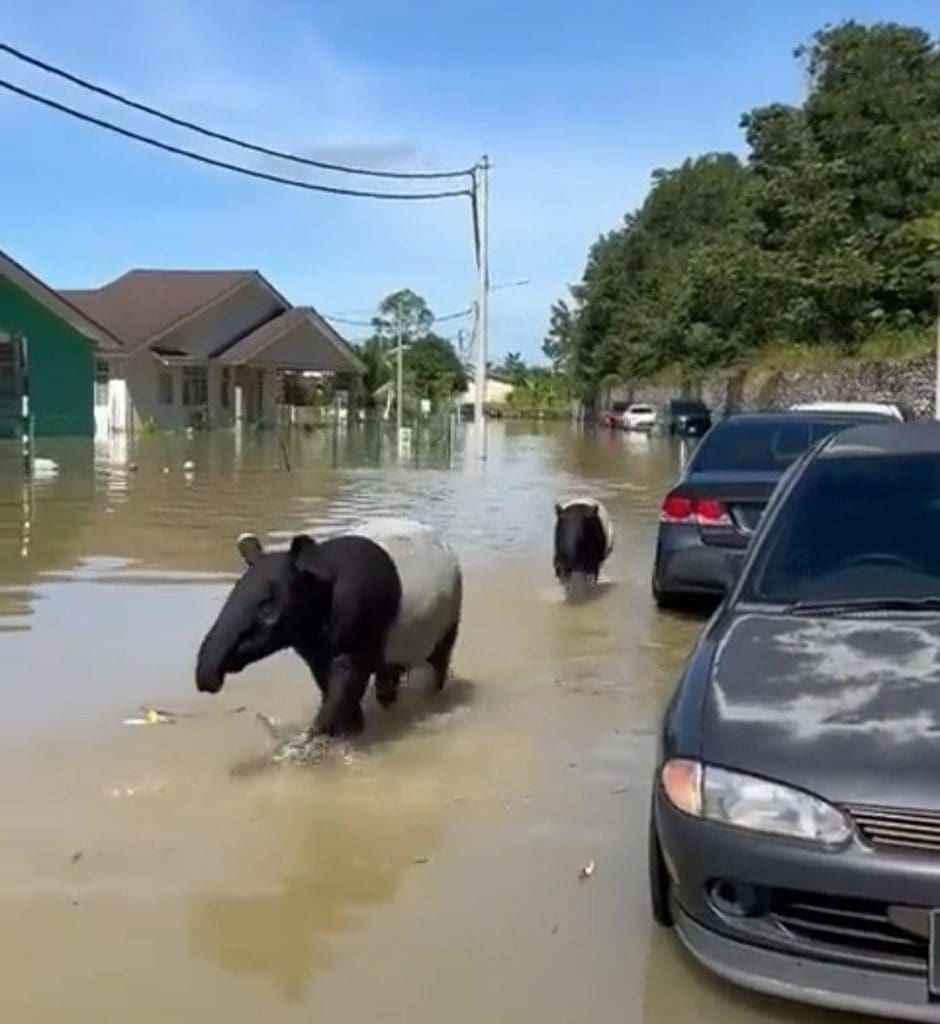 What then, needs to be done to ensure such a disaster does not reoccur?
Worldwide evidence in 2021 — including deadly flooding in Germany and Belgium — shows that it remains immensely challenging to successfully prepare for and respond to climate-related disasters, and to minimise the scale of their effects.
In Malaysia, various options to address the apparently contributing factors to floods have been proposed, ranging from improved forest protection and an embrace of 'water sensitive' sustainable urban planning, to improved predictive capabilities and communication infrastructure.
These are recognised physical and technological approaches to avoiding flood disasters in urban areas, within the context of adapting to climate change.
Crucially, in addition to flood protection, such approaches have the potential to concurrently alleviate risks from other hazards, like heat waves, air pollution and haze, and to yield broader benefits for residents' health and wellbeing.
In looking to the future, experts also pointed to background conditions of culture and governance. Opportunities include coordination among different levels of government and meaningful collaboration between government and local communities.
Never Be Out Of The Loop Again
Get daily morning briefs on Malaysian news with our Between The Lines newsletter
There is demand for this: for example, recent research conducted in Segamat revealed the community wants to be more directly involved in addressing their vulnerability to frequent flooding problems.
These ideas align well with pronouncements from the Prime Minister's Department which just predate the recent disaster.
Stressing the "Keluarga Malaysia" (Malaysian Family) slogan, these comments emphasised disaster risk reduction as a shared responsibility of all Malaysians. This would be a change in tone from a prevailing "top-down" approach to managing floods, which tends to result in authorities bearing the blame when things go wrong, ending in defensiveness and blame-shifting.
One opportunity to signal commitment to a culture of sharing and collaboration could be in constructive engagement with civil society's calls for an independent and inclusive Special Commission to investigate the disaster. 
Such an investigation, as set up in Germany following their recent floods, could gather wide-ranging data and perspectives, yielding lessons to avoid similar costly disasters under ongoing climate change.
Ultimately, a more open and collaborative approach, genuinely supporting shared responsibilities, can help to ensure that future warnings of risks and hazards are trusted, expressed appropriately and then acted upon, avoiding the worst losses from climate impacts.
More generally, this approach emphasises that dealing effectively with climate change and its impacts is intimately intertwined with the positive and sustainable development of Malaysia.
What's most certain is that if these suggestions are to be taken on board, the country must begin now, before suffering the effects of more "unexpected" climate hazards.
DR MATTHEW ASHFOLD is an Associate Professor and Head of the School of Environmental and Geographical Sciences at the University of Nottingham Malaysia
His research and teaching activities focus on climate and air pollution issues. He is a co-developer of Bite-Size Climate Action: Online Modules for Malaysian Youth.
Bite-Size Climate Action is a series of free-for-all, fun, flexible and immersive online modules developed by University of Malaya and University of Nottingham Malaysia.
Covering five critical emission sectors for Malaysia – electricity, transport, forests, food and trash – the modules explain the science behind climate change in a Malaysian context and how our day-to-day actions can make a difference through short videos, podcasts, TikTok clips, quizzes and more.