The Johor polls is finally done and dusted, and let's just say the state was painted a BN blue last night. Dr BRIDGET WELSH breaks down what this means for Malaysia going forward.
Great Scott! 

The headline from the Johor polls is 'Barisan Nasional (BN) is Back!' Capturing 43% of the vote in Johor, Umno-BN won 40 out of 56 or 71% of the seats. The lion's share of these seats were won by Umno, but partners MCA and MIC each won 4 seats, securing the two-thirds majority for the coalition. 
Despite the distraction of former prime minister Najib Razak in the campaign, credit for the victory in Johor should be given to the down-to-earth incumbent Menteri Besar Hasni Mohammad, who led the coalition to victory by rallying traditional supporters with a focus on Johor, the economy and stability. Historically, the BN's core legitimacy has come from a focus on the economy, and this messaging was especially salient after the damage caused by the pandemic.
The Johor results speak to a return to the past, where Malaysia's future will take on a different trajectory than what was hoped for when voters rallied for reform in 2018. Yet they also speak to ongoing changes since then, as a new future is emerging for Malaysia.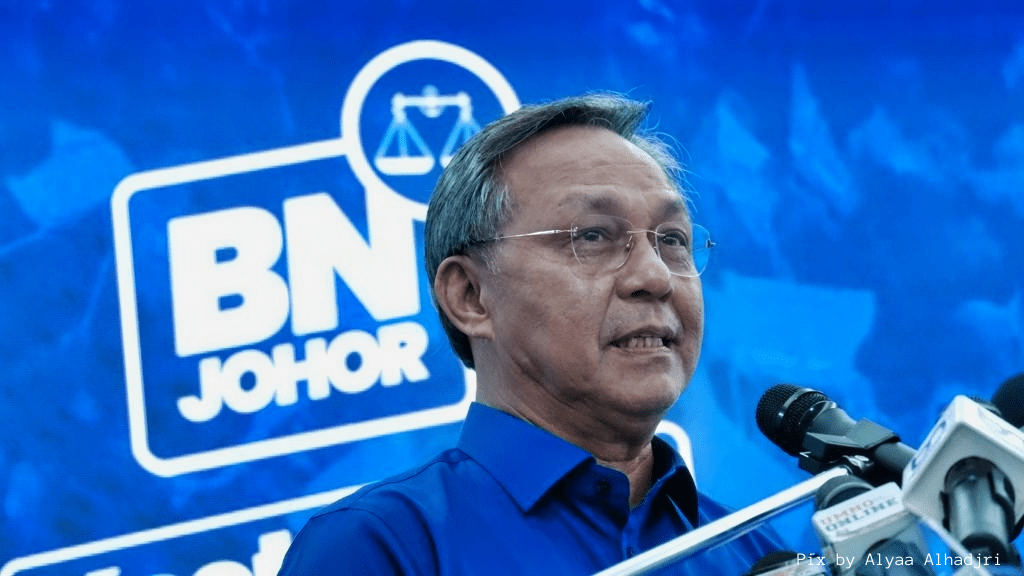 The political opposition to Umno-BN has changed. 
Perikatan Nasional (PN), the coalition led by the former prime minister Muhyiddin Yassin, held its own. It won 24% of the total vote share, 3 seats, and came second (ahead of Harapan parties) in 25 seats.
PN also won over large shares of younger Malays, especially in the northern part of Johor where Muhyiddin is from. The coalition even secured a victory for PAS in the tightly contested seat of Maharani, the first for the Islamist party through a competitive fight. 
Still, for PN, the immediate questions are who will take over its leadership, and whether the coalition can stay together with pressures growing to call national elections.
The second force is Muda, which in its maiden election won 1 seat but also managed to hold onto its deposits in all 7 seats it contested. With a total vote share of 3.5%, Muda outperformed all the other opposition parties in gaining support.
Notably, Muda made impressive inroads into rural as well as semi-rural seats, with an inter-generational appeal. It now faces a difficult choice on how to position itself vis-à-vis other opposition parties and build up its machinery, which remains limited. 
Despite Umno-BN's decisive win, Johor continued a post-GE14 trend of younger voters opting for new alternatives. The election was one in which the transformative power of younger voters has increased, and will continue to do so as more of these voters are engaged. Voter education and outreach to this demographic remain necessary for their greater inclusion.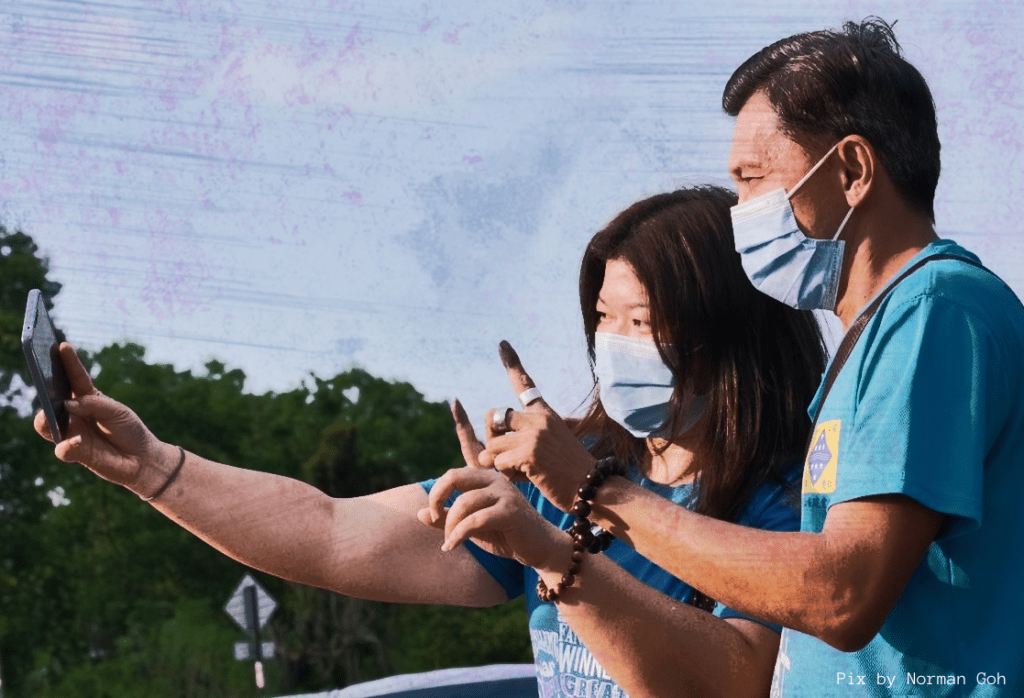 Harapan Needs to be Fixed
Having lost 15 seats, Pakatan Harapan opposition parties are increasingly being overshadowed and displaced. Their standing and political support have dropped significantly. 
This has profound implications: Harapan in its current form as a viable coalition is in deep trouble. Unless it makes significant changes in leadership across all of its parties and reengages voters with messages that meaningfully impact their lives, it will lose support again —badly. 
So far, it has chosen to repeatedly ignore electoral defeats (in Sabah, Melaka and Sarawak) and taken voter support for granted.
Johor's polls saw all the Harapan parties suffer losses, with PKR the worst performer. 
Ironically, the party that insisted on using its own logo and thus showcasing the coalition's fragmentation, only won 1 supposed 'safe' seat with a slim margin of 137 votes. That DAP opted to announce an offer of a politically damaging MoU extension during the campaign, seemingly without consulting its allies, speaks to Harapan's disfunction and how out of touch the coalition is with the ground. 
The reform-oriented coalition faces difficult choices ahead to reform itself. These will be compounded by 2 of the coalition's parties — DAP and PKR — having to inwardly focus on their own party elections. The self-absorbed leadership along with disruptions from new opposition parties are diminishing Harapan's chances, killing dreams. 
So, too, are the political fortunes of older leaders who have held on too long. Johorean voters sent a clear message to both Dr Mahathir Mohamad and Anwar Ibrahim. Pejuang lost its deposit in all of the seats, with PKR also losing deposits in some seats as well. Their time as viable leaders have run out. The people of Johor do not want these leaders of earlier eras to be a part of their future. 
Both Mahathir and Muhyiddin Yassin have indicated they will no longer run for national office, a move Harapan senior leaders should follow.  
Never Be Out Of The Loop Again
Get daily morning briefs on Malaysian news with our Between The Lines newsletter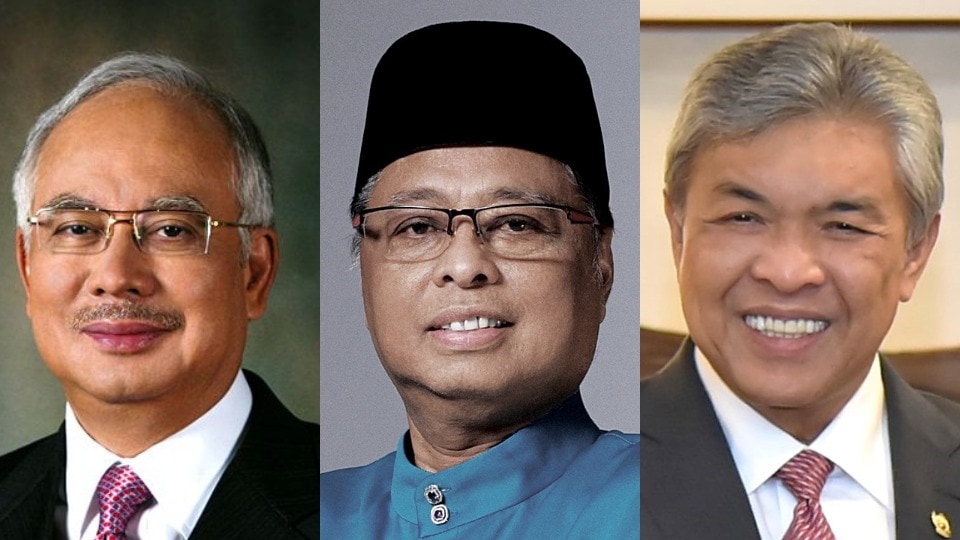 Who's the Prime Minister?
Nationally, Johor's election will pave the way for an early general election. Umno and BN are in a triumphant mood. It is now a matter of timing. Open calls for parliament's dissolution have started with pressure to call elections soon while the opposition remains divided and weak. 
The challenge for Umno-BN is one of leadership, who will lead the coalition into the next GE? The results signal an end to Ismail Sabri Yaakob's tenure as prime minister, but jockeying within Umno in the months ahead will be intense. In fact, it has already started. 
Despite being the weakest prime minister in Malaysian history, Ismail Sabri has proven to be surprisingly resilient. A key concern will be what sort of deals are made in securing the different futures of contending leaders. Also importantly, whether in making deals using practices of the past, there will be potential serious damage for Malaysia's future. 
Ironically, despite the promises of stability, the Johor election has brought in another period of instability as politicking within all the political parties start to intensify. Once again, elite politics and politicking will be a distraction from the needed attention for solutions to the challenges facing the country. 
The Johor election has brought the political clock forward. Yet, with the ongoing voter-driven changes, it has also served to bring to the fore that Malaysian voters continue to have the power to shape their own political futures. 
Though it may seem like it, the Johor election was not a complete return to the past. Rather, it's one in which Malaysians rewarded those seen as best delivering and protecting their future. With 15 seats won by close margins, and in spite of the opposition divisions, the electoral landscape remains both competitive and fluid.