With all eyes now on the birthplace of Umno, the coming polls is more than just your regular state election. Renowned political analyst DR BRIDGET WELSH breaks down what's at stake for both state and national politics, and, more importantly, for us.
Johoreans have a lot of options on offer in the coming election; 10 political parties and 239 candidates face off in 56 seats. All of the contests are at least 4-corner contests. A third of these seats are highly competitive, with over another third competitive if turnout levels remain high.
As they have done so many times in history, from the founding of Umno to the collapse of the Umno government in 2018 after the founding of Bersatu, Johor will set the direction for the nation. With Bangsa Johor, there is a strong sense of local pride and simultaneously, an appreciation of Johoreans' role in Malaysia's history. 
With the campaign off to an official start, the mood on the ground ranges from ambivalence to excitement. Most Johoreans, like other Malaysians, are concerned with their daily lives, making a living and staying alive in the pandemic. 
There is little regard for the politicking among parties for seats or revenge battles between politicians. The political stakes are not their priority.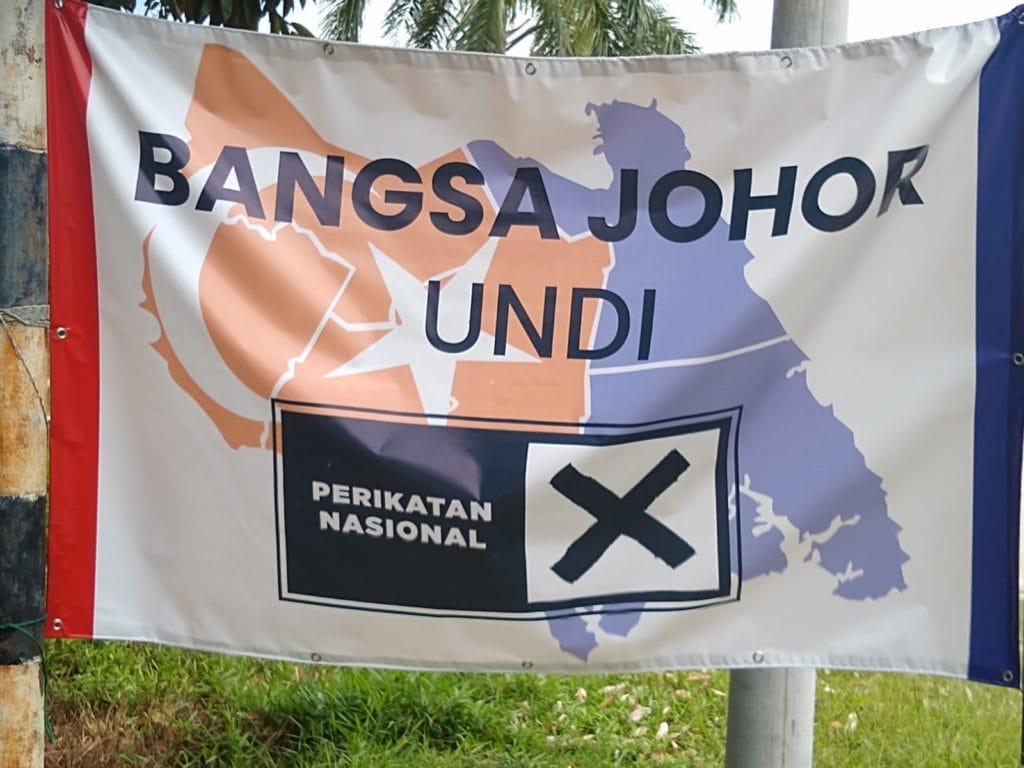 Political wave, or disappointment?
Few care that the Johor polls result will determine the future of Bersatu and its coalition Perikatan Nasional. Split internally within Bersatu along personal loyalties, this coalition (with Islamist PAS) is struggling to win a handful of seats in the state where its leader, former PM Muhyiddin Yassin, is from. 
Voters have not fully appreciated that Pakatan Harapan is no longer campaigning as a unit, and all of the component parties face significant potential losses if voting patterns from Melaka polls continue. 
Amanah and PKR are the most vulnerable to losses. However, DAP also faces contraction if its traditional core support of Chinese voters do not come out and trends from  the Sarawak polls — with a serious decline of support among Chinese — continue. 
Johor is, after all, the place that rebuked Harapan in 2019 in the Tanjong Piai by-election, which deepened the coalition's precipitous electoral decline.
On the ground, Harapan candidates are relying on past support, repeating messages of "Najib this" and "Najib that", in reference to disgraced convicted former prime minister Najib Abdul Razak, that have little resonance with more ordinary Johor voters.
As yet, the coalition's leader (whose party is campaigning with its own flag) Anwar Ibrahim has yet to offer clear leadership in messaging for the Johor campaign. Candidates are relying on their uneven machinery and personal ties, recognising that there is no 'wave' of support . That, coupled with voter disengagement, means it is a time of low tide.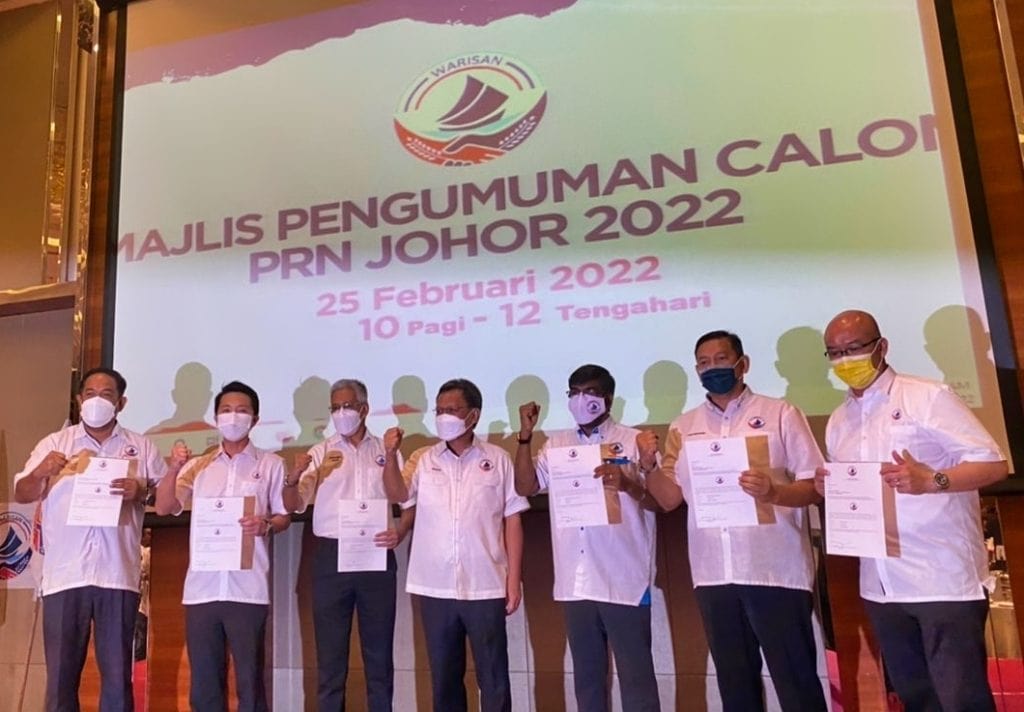 There is more curiosity, especially among the young, for the new entrants into the campaign. 
Muda certainly attracts attention, especially on social media. It captures the aspirations of some young people. After all, those under 40 comprise half the electorate. Yet this party goes into the campaign pilloried primarily by PKR cypertroopers focused on (mutual) destruction over petty seat battles in recent weeks and faces serious obstacles from a lack of machinery and patronising dismissal of young candidates.
Though made up of more experienced politicians, Pejuang and Warisan are also testing the waters, arguably with even more obstacles. Pejuang's campaign rests on Dr Mahathir Mohamad and Warisan's on Mohd Shafie Apdal – both leaders not from Johor. They rely on their choices of local candidates, reinforcing local personality contests.
Old-guard Umno-BN, led officially by Ahmad Zahid Hamid but in the ground by deputy Mohamad Hasan and in social media by Najib 'Bossku' Razak, aims to bring out its base as it did in Melaka. Its traditional voters are less tuned into the usual early-campaign internal party angst of differences over candidate choice.
They are not fully aware that a victory in Johor would mean that the state's record-national representation of 5 ministers from Johor – Defence, Higher Education, Science, Technology and Innovation, Prime Minister's Department (Special Functions), and National Unity – in the current cabinet will end if an early GE15 is called. Those involved in the Bersatu-Umno-PAS alliance are unlikely to retain the same level of prominence even if re-elected. 
Voters see instead a recently-oiled machinery working, with emotive calls to return the party to its former glory. As has happened in the past, a campaign appeal to race, religion and place has returned. 
Never Be Out Of The Loop Again
Get daily morning briefs on Malaysian news with our Between The Lines newsletter
High stakes and bigger losses
There is intense competition – largely personality focused – over what it means to represent Johor and, more broadly, the Malays.
Muhyiddin knows that a significant loss for his party will likely end his political career, and he is going all-out, including using his Johor roots. Neither Mahathir nor Sabah-based Shafie appreciate that they face similar high stakes. The most ambivalent leader of the political implications is Anwar, who fails to appreciate that this contest is as much a referendum about his leadership as it is about the others. 
Umno's advantage extends beyond its machinery and messaging, as it anchors the campaign around its popular, hard-working and pragmatic Chief Minister Hasni Mohammad, who is running to win his own mandate.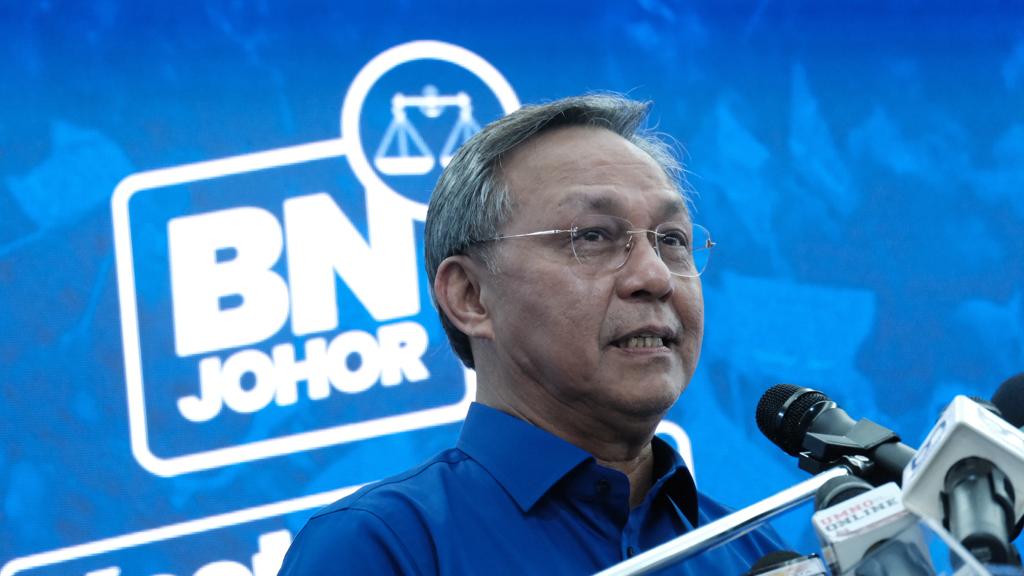 His biggest obstacle, ironically, is Umno national leadership. Prime Minister Ismail Sabri Yaakob appears intent on sabotaging Umno's fortunes in Johor with heightened racial and religious issues being promoted at the national level.
The recent declaration of the use of Bahasa Malaysia-only in official functions and Cabinet responses on child conversion are illustrative. Bear in mind that most Johor seats (39 seats with over 25% non-Malays) are multi-ethnic and will require the support of all communities to win, especially in the multi-corner contests. 
Johor polls are ironically the place where BN is trying to be reborn. MCA and MIC are contesting in 19 seats, not an insignificant number. They are looking to regain standing among the communities they primarily represent. Of the 2, MIC faces the best prospects of winning seats.
Whatever happens, however, BN will have that same imbalanced, awkward dynamic, one in which these 2 parties remain subservient to Umno and highly dependent on voters outside of their community for their political survival. 
As for Johoreans, the fortunes of parties and coalitions from Bersatu to BN are not their attention. On nomination day, Johoreans went about their business in this highly entrepreneurial state. It was a day of weddings, with Saturday the end of the local weekend. 
Political flags were coming up, but the fortunes voters were concerned with were their own, and their paramout concern — their own survival.