It's been a week since the mother of all polls and Malaysia has a new prime minister. But questions remain over the polarising election results. Noted political analyst DR BRIDGET WELSH looks at Perikatan Nasional's rise, Umno's defeat, PH's performance, and what it all means for Malaysian politics.
The 15th general election (GE15) was arguably the most dynamic and competitive in Malaysian history. With 38 or 17% of the seats coming down to majorities of less than 5% of the total vote, the closeness of the results speaks to how every vote counted.
The story of this election, however, was not its competitiveness but rather, the factors that led to its outcome.
In a dynamic campaign, voters embraced the opportunity to participate, with many changing their traditional affiliations and the large number of new voters without strong political loyalties proving pivotal in shaping the outcome.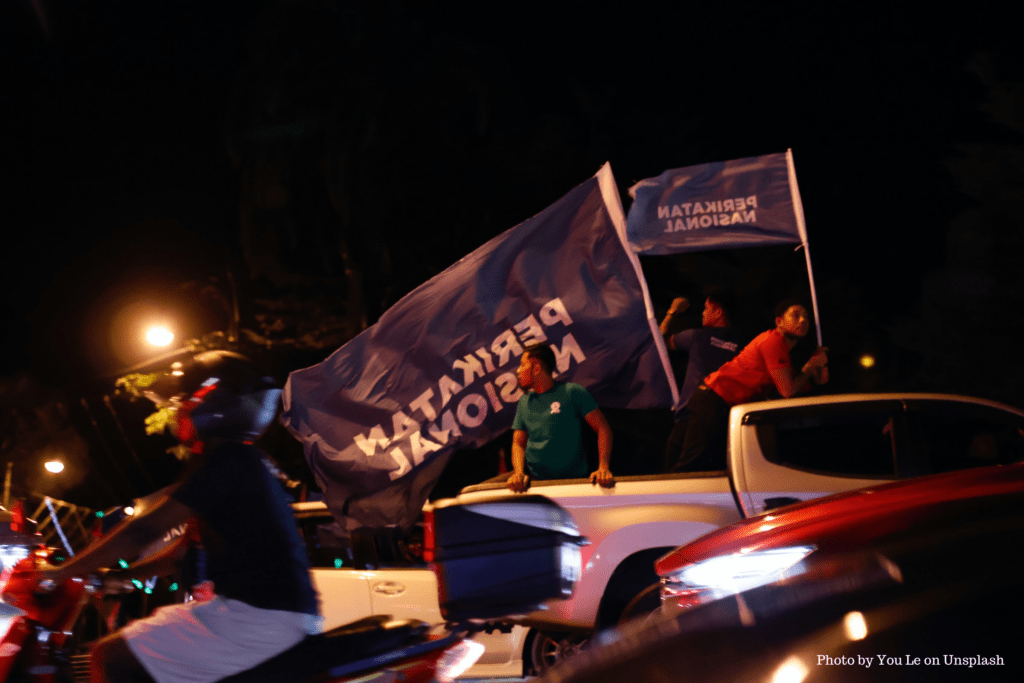 Political Realignment

Malaysia witnessed a major political realignment and return to a polarisation in her politics at a time when parties are being asked to put aside traditional antipathies for the sake of strengthening Malaysia in a new unity government.
A glance at the final tallies shows the divides. In the end, 3 national coalitions remained standing, but none with an individual mandate to rule. Pakatan Harapan (PH) won 82 seats and a 37% share of the vote. Its support is concentrated along the West Coast of the Peninsular with a few seats in urban and semi-urban areas in Borneo. Perikatan Nasional (PN) followed, winning 73 seats and 30% of the vote.
Handily capturing the East Coast of the Peninsular, and the north, PN became a national coalition with seats across the country. Barisan Nasional (BN) was relegated to 3rd, only managing to capture 30 seats and 22% of the popular vote, and ending up with pockets of support concentrated around its stronger candidates and core centres of support, namely Johor, Negeri Sembilan and Sabah.
Not to be left out of the picture was Borneo, where in Sarawak, Gabungan Parti Sarawak (GPS) secured 23 out of 31 seats, a weaker performance for the Premier Abang Johari Openg-led coalition than in the 2021 Sarawak state elections.
In neighbouring Sabah, greater political fragmentation led to more parties winning, although even the smaller victors proved important in the final numbers count to form government.
The most prominent divisions underscoring the voting outcome are ethnicity, class, regional loyalties, as well as varied generational and ideological outlooks. Diverse factors account for the complex result.
There are many issues to explore, but here, the focus is on 3 interrelated questions: why PN won so many seats; why Umno performed so badly; and finally, why PH didn't get the numbers to form a government all on its own. (Story continues below)
Never Be Out Of The Loop Again
Get daily morning briefs on Malaysian news with our Between The Lines newsletter
PN's Rise: Strengthening of the Right

Former prime minister Muhyiddin Yassin's PN coalition outperformed expectations, with both PAS and Bersatu securing 44 and 28 parliamentary seats respectively. It has been labelled a "green tsunami" — which is only partially correct.
Muhyiddin gave new meaning to the 3Ms — Muhyiddin, Money and Machinery. After his predecessor Dr Mahathir Mohamad's honeymoon faded, Muhyiddin was the most popular prime minister from 2019-2022, especially among the Malay community, as he was seen to appease the political displacement after the disquiet that followed BN's ousting from power in 2018.
The widespread Covid-19 social assistance during his tenure remained in the memory of many of his supporters, as PN worked to take up the role of Malay protector.
PN also ran the best campaign, which was strategic and professional. It epitomised the rise of modern campaigning, with daily surveys, consultants and targeted engagement. The candidates were chosen carefully and well in advance (except in a few locations).
Money, too, played a pivotal role. Extremely well-funded (with the amount of spending raising parallels to levels of 1MDB electoral support in earlier polls), there were reports of funds used to assist voters in transportation costs to voting locations and to encourage turnout/support.
PN also dominated social media, especially TikTok. It invested extensively in advertising, from radio to online media. Its messaging stayed on point, no Umno; vote, instead, for the other blue for stability and against corruption.
Machinery was provided, especially by PAS. After being part of the federal government, the Islamist party has strengthened and grown in support, using its social networks of schools, business relationships and service provision, not least, childcare facilities.
Surveys repeatedly show a large share of conservative voters, across age cohorts. The party faithful came out loyally, helping secure seats by building on local machinery in state seats, such as in Tanjung Lumpur in Kuantan.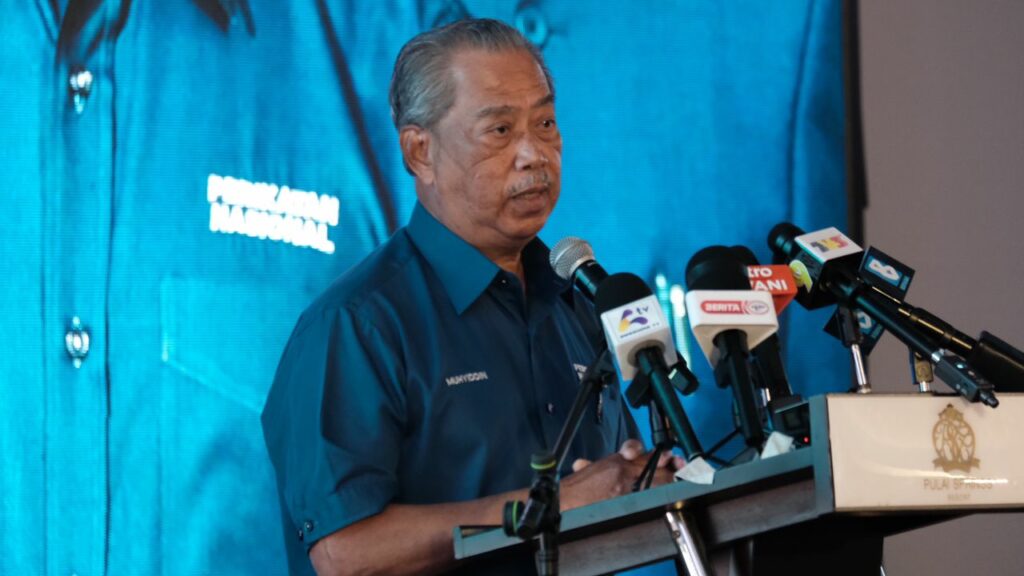 The ingredient that was crucial for gains was PN's method of Mobilisation, arguably a related 4th 'M'.
It strategically tapped into ethnonational sentiments, tying into Muhyiddin's Malay-first sentiments and effectively a Malay-only government when in power.
Repeated demonisation of "the other" along racial and religious lines was common. This reinforced long-standing patterns of polarisation in Malaysian politics, creating a repolarisation. Keep in mind this rhetoric had been ratcheted up since 2018 when Umno lost power and after PAS and Umno temporarily joined forces.
What made these messages more powerful was the experience of the Covid crisis, the displacement and the deepening of vulnerabilities among communities.
The irony was that Muhyiddin was prime minister during the height of Covid, a period of intense struggle for most Malaysians, and yet, from this hardship, he was able to build an ethnonationalist populist campaign that propelled him to become a contender for national power.
He rested his electoral gains on support from Malays and new voters.
Umno's Further Decline

Much of what happened in GE15 must be understood as not necessarily a vote for PN, but a protest vote against Umno. Rather than reform after its losses of 2018, the party opted not to fundamentally change its leadership. Ironically, Najib's protégé and party president, Ahmad Zahid Hamidi brought the party down further.
The issues were 2-fold. First, Zahid himself embodied concerns about corruption due to his ongoing criminal court cases. He should not have portrayed himself as "in charge", the effective PM candidate. He was one of the least popular figures in GE15.
Yet, it was the second factor, the decisions of Zahid's leadership (or lack thereof) that proved decisive. He openly talked about legal cases, he cut warlords without even the courtesy of discussing it with them, and he pushed former premier Ismail Sabri Yaakob aside. Every campaign poster with Ismail served to remind voters of how he was treated.
The Umno campaign didn't have the same level of funds, and they were not distributed across seats, as the focus was largely on Zahid's loyalists rather than Umno-BN as a whole. Some candidates had to rely on their own personal war chests.
The Umno campaign was stale. It used old messaging for a new context, at a time when its conflicts and instability were on display. Refusing to engage in debate showed weakness, as the more creative policy suggestions in BN's manifesto, such as a universal basic income, were effectively ignored.
This hunkering down never-leaving-seats strategy was one that relied less on professional input but on an uneven oiling of machinery, many of whom were dejected and disappointed in the party's leadership.
In short, Umno appeared old, part of the past and not the future. With both its challenger coalitions — PH and PN — focusing their energies on undercutting Umno, it was not able to hold onto seats. (Story continues below) 
Get daily morning briefs on Malaysian news with our Between The Lines newsletter!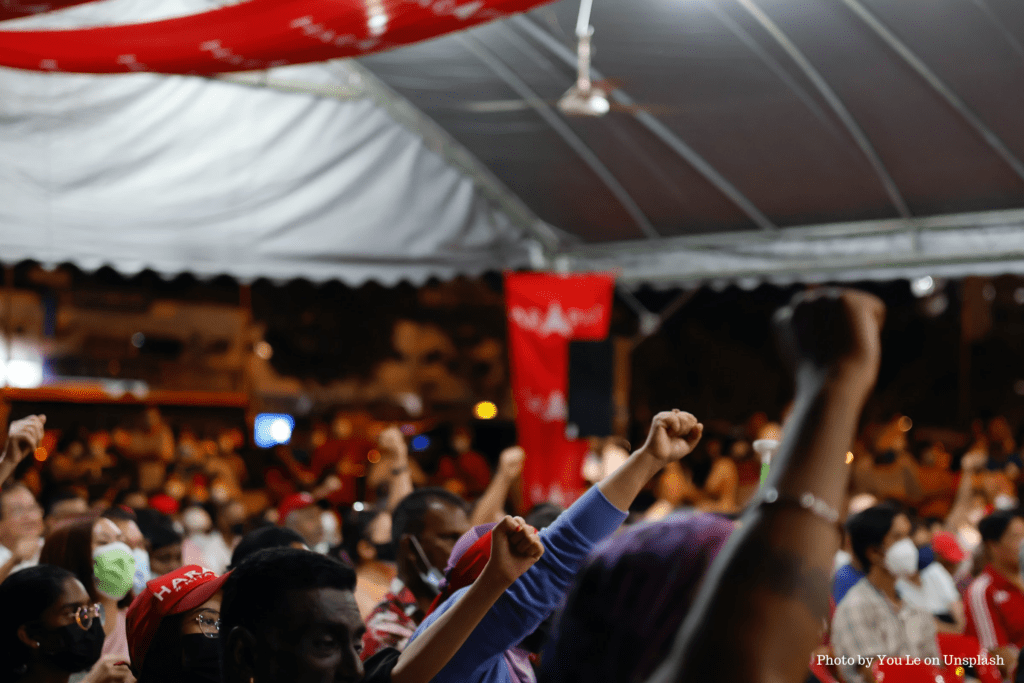 Leading that charge was PH, which managed to galvanise its traditional base as the campaign progressed.
By the 2nd week, the old spirit among core supporters was back. This achievement, which should be credited both to Anwar Ibrahim and PKR deputy president Rafizi Ramli, whose decisions to go bold in Tambun and to raise new corruption scandals, galvanised the base.
When working together, they exuded confidence. To understand the scope of this success is to look at voter turnout and strengthening of support in many urban and semi-urban areas.
Yet, some of this was also misplaced confidence. PH underestimated the PN campaign. It failed to reach out enough to young voters, opting to put Muda into peripheral seats (symbolically seen by many younger voters as not empowering youth), it became wrapped up in unnecessary internal differences over seats and focused on personas rather than policies and programmes, and with announcements such as that on personal assets.
This is even as it had a more viable, targeted manifesto this election compared to 2018. 
An opportunity to win over more youth and increase support among Malays was lost, leaving PH with its persistent Malay support deficit, which had been revealed since the Melaka 2021 polls. 
PH worked unevenly as a coalition, a decision that was partially intentional on the part of PKR. Some would argue that the strategy of compartmentalising DAP to its core areas, and having PH work in party silos was successful. For some areas, the move was correct, yet in others, partners and less favoured candidates were left isolated and more vulnerable. (Story continues below)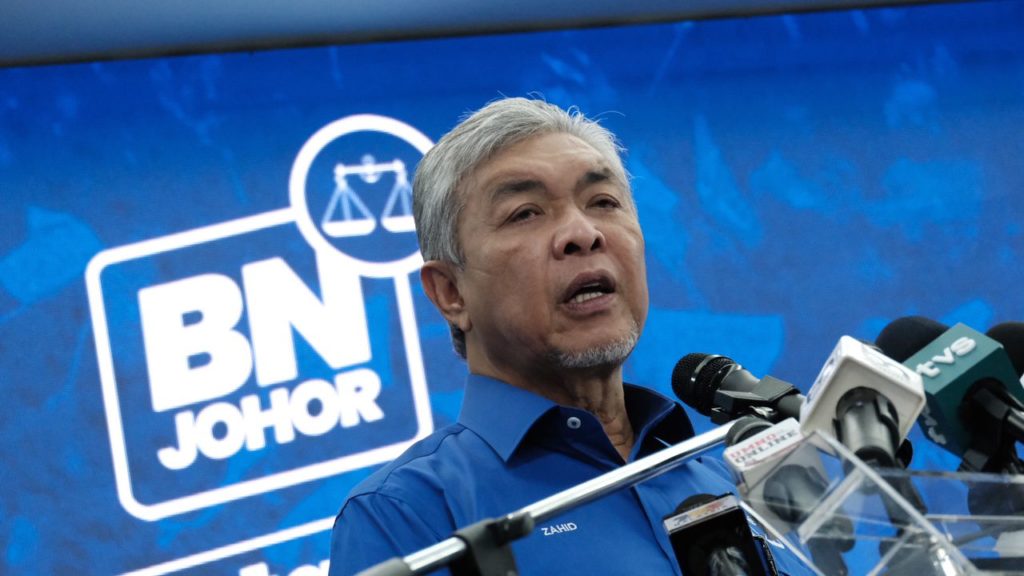 As with Umno, where internal party differences spilled over, there was a Team Rafizi dynamic, where those not part of the team were seen to receive fewer resources and support. As the least funded national coalition, helicopter notwithstanding, the lack of financial support for PH candidates was evident compared with 2018.
The compartmentalisation of the PH parties allowed space for racial polarisation to return, with hurtful racialised rhetoric being bandied at some DAP campaign speeches. Ironically, the focus on multiculturalism in speeches was not translated evenly to cross-partner cooperation on the ground.
Also, this compartmentalisation contributed to a less focused overall dynamic and messaging.
While campaign decisions are an integral part of what happened, the underlying social changes are important.
PH's campaign didn't fully incorporate an appreciation of what had happened to Malaysia in the Covid era. Voters cared less about corruption but were more focused on survival. Many younger voters remembered the infighting of PH while in government from 2018-2020 and wanted more attention to the economy and stability, a message that PN effectively sold.
Chants of "Reformasi!" had less resonance among young voters. As such, the connection between reforms and a struggling reality was not made clear, even as it was clearer to voters above 30.
Yes, PH eventually emerged as the winner of the most seats. Nevertheless, it fell short of what it needed to form a government on its own.
New Malaysian Democracy


GE15 showed that Malaysia has already become "New Malaysia", with citizens more willing to opt for new alternatives and engage ideas across political spectrums.
The most successful campaigns were more attuned to Malaysia's recent history, with Umno still living in its past and PH less able to connect its older message of reform with current conditions faced by a younger electorate.
As Malaysians embraced voting in GE15 with record turnout numbers, and continue to embrace greater democracy, it became apparent that today's new Malaysia now requires more from political parties and their leaders.
The outcomes of the polls — both the results and the subsequent unity government — will force political parties and politicians to change, even if this dynamic may be slower than people would like.
Parties and leaders should raise their game to address the negative consequences of democratisation, particularly the destructive unleashed forces of disinformation, and a reliance on identity politics for mobilisation. GE15 has shown us the costs of further polarisation, if this is not heeded.
There is also a need to strengthen democracy. Personality-focused politics needs to move to more substantive policy discussions, with greater respect for the knowledge of a more demanding electorate. A focus on power for personal gain needs to move towards attention to public service for Malaysia's gain.
In the end, GE15 showed that Malaysia has become the place of the unexpected, with still empowered voters electing for change in more numbers, and yielding a divided result. In fact, with this electoral division, the demand for a better Malaysia is stronger than ever.
Finally! A newsletter that keeps it nice and short.
At Between the Lines, we summarise and contextualise the most important Malaysian news for you.
Subscribe to our daily morning Email Newsletter for your bite-sized news of all that you need to know in Malaysia and beyond for only RM10 a month/ RM100 a year! First month's on us.