Beginning this month, DR. BRIDGET WELSH will be penning a monthly column for Between The Lines, focusing on political analysis. For her first piece, she casts her eyes ahead to see what 2022 holds for the country's largest political party, Umno. 
The new year brings continued uncertainty in Malaysia's politics. The country has had four prime ministers in as many years, with three changes in government bringing in new leaders and patronage recipients. The year ahead offers the possibility of similar leadership and government shifts – although in 2022, the main catalyst for change will likely be through (state, national and party) elections rather than parliament numbers, opportunistic political alliances and theatrical power grabs. In fact, 2022 points to the fraying of existing coalitions and strengthening of new political parties, as the new certainty is change. 
In looking ahead, the first place to start is with Umno. Traditionally equated with Malaysian politics, the party continues to be decisive. Arguably Umno has been the main destabilising force in politics, bringing down national and state governments from Sheraton to Sabah, and Malacca to Johor – all to be back at the helm of power after 2018. Its leaders (and their business allies) want the security and patronage access that control of government can provide.
In 2021, Umno set the stage for a return to national power. Despite its convicted and criminally-charged leadership and deep party factionalism, Umno refused to give up on its hold on power after its GE14 disgrace. Through alliances first with PAS and then with Bersatu it managed to get back into government, appealing first to ethnonationalism and later to shared access to patronage. It bided its time. 
Two years later, an Umno leader, party Vice-President Ismail Sabri Yaakob, is prime minister. Umno also won a coveted electoral return to government in Malacca, where the party handily secured  21 out of 28 seats in the November state elections.
This year Umno faces the consequences of how it strengthened its political position post-GE14. It needs to decouple itself from its opportunistic alliance relationships with both PAS and Bersatu, and address its internal leadership problems. Inevitably these confrontations will be messy, and destabilize the current government and its leadership. It also needs to win elections, which, with a large number of younger and previously unregistered voters now on the electoral roll, are less predictable than before. 
Breaking up opportunistic relationships will be hard. Moving away from power sharing to being in a dominant position of power – becoming the only tiger on the hill – will intensify the battles among traditional Malay political parties. If recent history provides lessons, Bersatu's leadership under Muhyiddin Yassin will not go without a fight, even if many in Bersatu leave the relatively new party behind. The deal-making spirit has not crossed over into the new year. 
While internally conflicted over who to ally itself to, the party with the most partners, PAS, will fight Umno if it does not respect their own national ambitions. As with Umno, PAS holds onto its own myth of national political legitimacy, which has gained traction as its role in national government has expanded. Already uncomfortable, Johor will be the arena where the BN-PN relationships will sour as this state election will be bitter.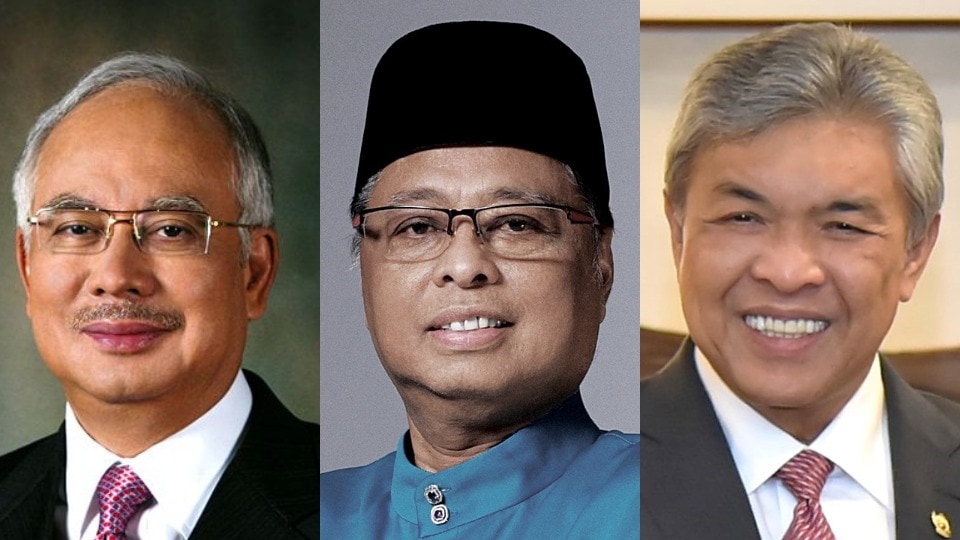 Umno's struggles are also within. The conflict between the 'court cluster' and those allied to Bersatu in government is well-known, but the problems inside go beyond alliances and getting out of jail. The party is wrestling with its identity, leadership and weakened party institutions, long dependent on patronage and corroded from elite interests. In the party, Ismail Sabri faces a serious battle for the leadership, not helped by his lacklustre national governance. 
While he has made additional (patronage) appointees and reached out to senior leaders to offset initial party opposition, inside the party he is seen as the leader who compromised Umno's position. As long as he stays with and empowers Bersatu he is labelled as a 'betrayer.' 
In the leadership hierarchy he has jumped the queue, in a place he was not expected to be, with many in the line and on the side lines for power. He has very little time to develop his own legacy in office, to build a foundation for his own mandate. Now in his sixth month in power, he has yet to point to any successes of his own. The (mis)management of the tragic December floods was a colossal failure. As such, he will depend on the party brand and machinery in any forthcoming national election.
Ismail Sabri will work to stay on for as long as possible, to maintain the increasingly strained alliances. Like others before him, he will depend on the powers of his office – which are significant in Malaysia's centralised system – to stay in office. In parliament he is dependent on the Memorandum of Understanding with Pakatan Harapan, the document that has delegitimised and neutered the opposition. The Umno/PN-PH agreement is on shaky ground, with future elections eroding support for it.
Never Be Out Of The Loop Again
Get daily morning briefs on Malaysian news with our Between The Lines newsletter
The promise of the anti-hopping law offers possible MOU exit for PH, but this will not be on the cards for at least a few months. Ultimately, while the bill is in the interest of ordinary Malaysians, it is not in the interest of the current Umno-Bersatu alliance government to pass it, as Umno-Bersatu depends on defections for support. Other 'loyal' factions (non-defectors) in Umno ironically are the strongest advocates for the bill, which, if passed, opens up space for PH's MOU exit and national polls. 
The MOU may in fact take on substance with the support of the factions it was supposed to protect the government from. The political potency of the anti-hopping bill does not bode well for its early passage, especially in a parliament that has been apparently managed to favor those in power.  
Elections, rather than parliament, will be the main arena for contestation, however. Umno is confident of victory in Johor and in GE15. They are clearly favoured, but the terrain is not what it once was. In a simulated three-corner fight (PH, BN and PN) from recent ethnic and class voting trends after Sabah, Malacca and Sarawak, BN (allied with Borneo parties) could win a majority of 118, with PH securing 64 (largely along the West Coast), PN (primarily PAS) 39 and one independent. 
While significant gains electorally, this is not a secure Umno/BN majority, as it will be dependent on its Borneo allies for power. Importantly, Malacca did not yield large number of young voters to Umno. It managed to hold its traditional base and won victory on the back of Harapan weakness, not revitalized or expanded party strength. 
Johor offers the party promise as it is a contest in their home ground, where Umno nostalgia is strong. Yet the upcoming state contest has considerable unknowns, including new entrants – and will be the bitter battleground with Umno and other Malay-based parties fighting for  political survival. The overwhelming majority of seats in Johor are competitive, with only a handful of seats secure for Umno. 
In short, elections offer optimism for Malaysia's grand ol' party, but are by no means guarantees for easily attaining their goal of returning to dominant power. Sadly, Malaysians face a rough ride of political uncertainty ahead – at a time when the country sorely needs better leadership, new programs and solutions to the challenges it faces. 
DR. BRIDGET WELSH is currently an Honorary Research Associate of the University of Nottingham, Malaysia's Asia Research Institute (Unari), based in Kuala Lumpur. She is also a Senior Research Associate at the Hu Fu Centre for East Asia Democratic Studies, and a Senior Associate Fellow of The Habibie Centre. Her writings can be found at bridgetwelsh.com.