The MA63 and autonomy from Peninsular Malaysia have always been hot-button issues for Sabah and Sarawak. But why haven't they been resolved after all these years? Analyst JAMES CHIN explains the factors responsible for keeping them off the top of the national agenda.
––––––––––––––––––––––––––––––––––––
Of late, Sarawakians and Sabahans have been increasingly asking difficult questions that Putrajaya may not have the answers to.
These relate to the position of Sabah and Sarawak in the federation, and the current state of federal-East Malaysia relations.
Let me start with the first obvious one — the Malaysia Agreement 1963 (MA63).
Most Malayans have heard of it, but all they know is that Sabahans and Sarawakians are unhappy and are asking for "more autonomy". Most do not know the details and the historical context behind this unhappiness.
Instead, most Malayans are curious why they must show their IC and seek "permission" to enter either state. After all, aren't Sabah and Sarawak part of Malaysia?
And they wonder why there's a minister for Sabah and Sarawak affairs in the Prime Minister's Department in Putrajaya.
So what is the cause of all the contention, and why are Sabah and Sarawak "so hot" politically?
As Malaysia enters its 59th year, just shy of six decades, let's take a look at Sabah and Sarawak's demands, its role in Malaysia's political dynamic and what we can expect going forward.
Hot ticket for political expediency
To understand this, we must go back to 2008 and 2013, during the 12th and 13th general elections.
In GE12, East Malaysia secured Barisan Nasional (BN) 55 MPs. In GE13, it was 47.
In other words, without East Malaysia BN, then-prime minister Najib Abdul Razak and the federal BN would have lost power.
In fact, in 2013, the 47 East Malaysian BN MPs made up 35% of all Barisan MPs. As a result, when Najib announced his cabinet, over 20 ministers and deputy ministers came from East Malaysia.
Following GE12 and GE13, even then-Parliament speaker Pandikar Amin Mulia and two deputy speakers, Ronald Kiandee and Wan Junaidi Tuanku Jaafar hailed from East Malaysia.
Najib also declared Malaysia Day on Sept 16 a public holiday.
Thus, as you can see, the rise of East Malaysia in the federal government was all about keeping Umno/BN in power, and not because the prime minister woke up one day and realised Sabah and Sarawak had been neglected for the past half-century.
The same pattern was repeated following the Feb 2020 Sheraton Move and the rise of Umno's Ismail Sabri Yaakob as premier last month.
In both instances, Gabungan Parti Sarawak's (GPS) 18 MPs were the key to a simple majority. Without GPS, both would not have succeeded.
There is also no special "relationship" between the Malayan political class and Sabah and Sarawak — Putrajaya needs Sabah and Sarawak more than ever now that Malay politics is split in the peninsula.
So the first point is that East Malaysia is a "hot item" for political expediency.
The land below the wind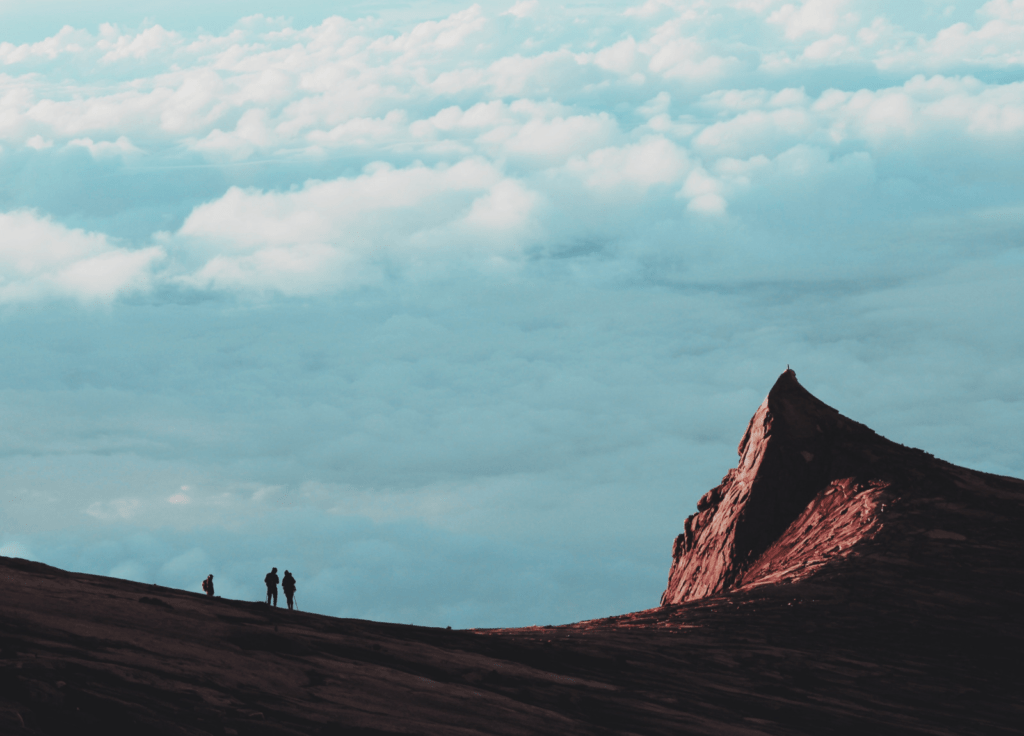 So, what can we expect from East Malaysia now, especially GPS?
First, let's look at Sabah. Sabah is under a strange coalition of Gabungan Rakyat Sabah (GRS), Perikatan Nasional (PN) and BN.
It was put together at the very last minute for the Sept 2020 state polls. However, since then, the state government has not met the people's expectations.
Part of it has to do with Covid-19, but the bigger part is its inability to revive Sabah's economy.
The state economy is simply not performing, and there are no signs it's getting additional money just because it was part of the federal administration.
Especially now with Umno back in the driver's seat in Putrajaya, Sabah Bersatu must be worried when the next GE is called. After all, the current chief minister, Hajiji Noor, is from Bersatu.
But this may not mean much since Sabah politics is based on personalities. Moreover, Hajiji was previously from Umno.
The interesting bit about Sabah is that it's mainly silent on MA63 and related issues.
The only person speaking out is Jeffrey Kitingan, the deputy chief minister from the locally-based STAR party.
Jeffrey's a well-known Sabah nationalist and has been for many decades. So it's no surprise he's the most vocal in the Sabah government.
Still, this does not mean the Sabah government isn't interested in extracting maximum autonomy from Putrajaya.
Sabahans are always sore about the "40% tax rebate" rule.
Under Article 112C and Part IV of the 10th schedule of the Malaysian Federal Constitution, Sabah is entitled to 40% of all state revenue collected from Sabah.
The federal government has not honoured this since the 1970s.
Getting hold of this money, even partially, is crucial as it will allow the state to throw some big money into the economy.
But given what is happening in Putrajaya, it is unlikely this money will arrive before GE15.
The other sore point among East Malaysians is the recent announcement by PAS' de facto Deputy Religious Affairs Minister Ahmad Marzuk Shaary that he's planning legislations to control the propagation of non-Islamic religions.
The Sabah chief minister has officially said Sabah disagreed with this. Sabah has a "Batu Sumpah Keningau" which states that "Ugama Bebas Dalam Sabah" (Freedom of religion in Sabah) and many Sabahans take this seriously.
What of Sarawak?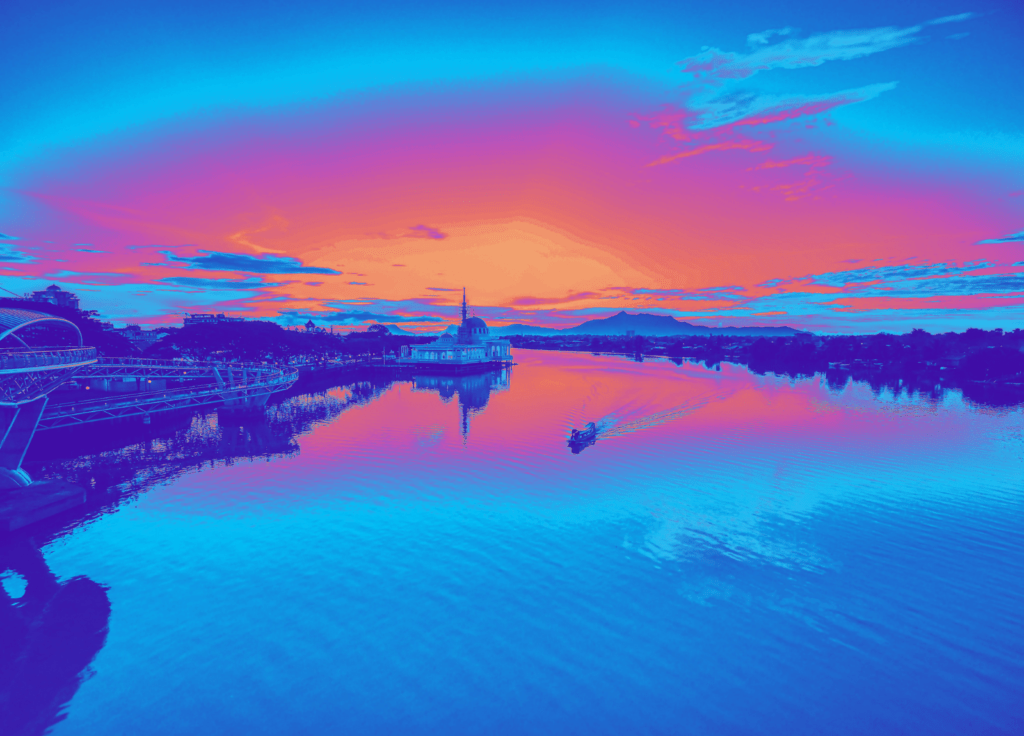 Sarawak looks like it is in much better shape.
As I said earlier, GPS was instrumental in both the regime change of February 2020 and August 2021.
It's no accident that a Sarawakian is a senior minister. It's also no accident Petronas was forced to pay over RM2 billion in sales taxes on oil products to the Sarawak government during former prime minister Muhyiddin Yassin's administration.
This was part of the price Muhyiddin had to pay to get GPS support.
The money has given GPS a buffer during this Covid period. Under Ismail Sabri, Sarawak is expected to get even more concessions.
GPS has shown it knows how to play its political card with only 18 MPs.
Moreover, it's widely expected that GPS will win the upcoming Sarawak elections, so Putrajaya will have to deal with GPS no matter the outcome of GE15.
The only thing that can sink GPS is that Covid appears to be out of control in Sarawak in the past month.
Sarawak ranks consistently as one of the hotspots in terms of new infections. But this figure is expected to go down by the end of the year.
So point number 2 is that politics in Sabah and Sarawak are very different.
Although both states want more autonomy and adherence to MA63, Sarawak is in a much stronger position politically.
In contrast, Sabah's GRS/PN/BN government has much less political autonomy compared to GPS.
Unlike Sabah, one must never forget that GPS is not a formal member of PN or this current federal government. GPS has consistently labelled itself as an "ally" of the federal government.
This brings me to the final point — Politicians in Sabah and Sarawak have no real loyalty to PN, BN or whatever.
They want to be in power and have allied themselves with whoever's in power.
East Malaysian demands can wait
Sarawak is the best example of this. In Sabah, there is a complication because West Malaysian parties, especially Umno, are now part of the political scene there.
Nonetheless, Sabah politics also revolve around personalities, and they will happily turn against their Malayan party headquarters if things go sour.
Right now, most Malayan parties, including Umno and Bersatu, allow their Sabah members a free reign on how they play their politics as long as this allows the two parties to be elected.
As such, going forward, most of the demands made by East Malaysia will be sidelined until Malay politics in Malaya is settled.
The Malay political class cannot deal with MA63 and East Malaysia because they don't know who will emerge as the dominant Malay party in power after GE15.
As I said, Sabah and Sarawak are also watching closely on the sidelines because they, too, want to know who the dominant party will be so they can plan accordingly.
The only item the East Malaysians cannot wait for is THE constitutional amendment.
What amendment? Of Article 1(2) to affirm the equal status of Sabah and Sarawak pursuant to the MA63.
This amendment was first tabled under Pakatan Harapan in 2019 but failed when GPS, Umno and PAS abstained from voting.
This time all three are in government. The only question is if they can get the two-third majority, given that PM Ismail only has 115 MPs, at most, in his corner.
Pressure is on de facto Law Minister Wan Junaidi, who is from GPS, to deliver this.
In summary, issues of MA63 and East Malaysian autonomy will not go away anytime soon.
It will be on top of the political agenda after GE15 no matter who wins.
Historical grievances take a long time to settle, and expect this to be the same for MA63.
––––––––––––––––––––––––––––––––––––––––––
---
James Chin is Professor of Asian Studies at the University of Tasmania and Senior Fellow at the Jeffrey Cheah Institute on Southeast Asia.