The impact of the Covid-19 pandemic has been felt by us all. Lives have been lost, businesses have faltered and jobs have suffered as we have battled the deadly virus. But in our desperation to survive, have we, as a nation, allowed fear to blind us to our darkest behaviours?
In this special report, Between The Lines looks at the racialisation of Covid-19 and how the illness has brought out the worst in us.
Even before the first cases of Covid-19 began appearing outside of China earlier this year, fear of the disease began spreading rapidly abroad, leading experts to warn of possible racialisation and groups of people being targeted.  
The facts, as they then were, were that the disease had originated in Wuhan, the bustling capital of Central China's Hubei province and a major industrial and transportation hub of the East Asian country. How it began remains unclear although the  bulk of the blame is placed on a seafood market in Wuhan infected with the zoonotic coronavirus.
It did not take long for images of pangolins, snakes and other bushmeats at Chinese markets to begin circulating, as did jokes about bat soup and other purported Chinese delicacies and eating practices.
As such, the concern was that Chinese, as well as other East Asian and Pan-Asian-looking people, would bear the brunt of whatever resulting stigmatisation, just like in the early 2000s, during the Severe Acute Respiratory Syndrome (SARS) outbreak.
Held at a mosque in Seri Petaling in Malaysia's capital city at the end of February, the gathering, organised by the global Tablighi Jamaat Islamic missionary movement, had seen some 16,000 people attending for three days of prayer and sharing.
Most of the attendees were locals. Nevertheless, among their number were also a thousand-odd foreign visitors and crucially, 2,000 undocumented Rohingya migrants and refugees from Myanmar.  
The figure was disputed by the event's local organisers. Nonetheless, the government's immediate response when cases of Covid-19 infection linked to the event began piling up was to urge all attendees, including those without papers, to present themselves to be tested.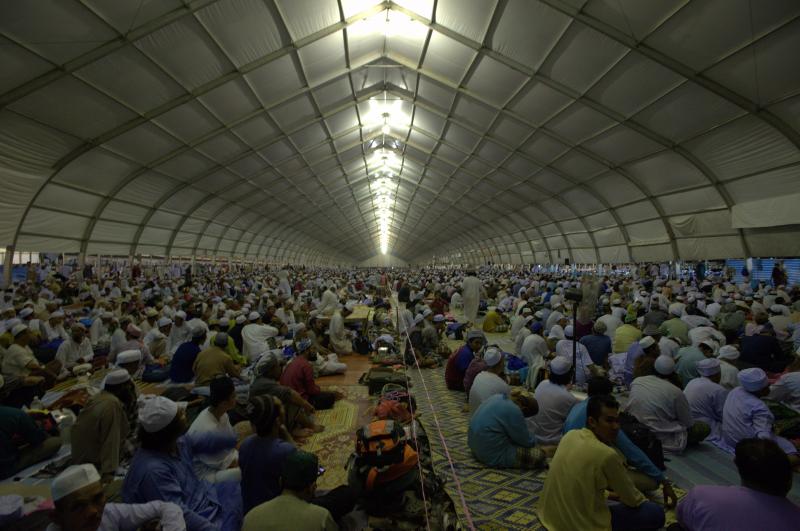 The assurance by those in authority was that no arrests would be made. For a while, that appeared to calm the situation somewhat. However, social media began to quickly buzz with claims about how refugee attendees were resisting testing and treatment. 
The allegations, though condemned as false, were widely circulated. And soon, coupled with the rolling out of Enhanced Movement Control Orders (EMCOs) in areas with high concentrations of migrants, fear and mistrust started spreading. 
Accordingly, by the time activists and international rights groups – among them Amnesty International and Human Rights Watch – had slammed the Royal Malaysian Navy for pushing back to sea a boat of Rohingya refugees, the xenophobia had hit a peak, with innumerable threads and posts on social media demanding an end to "our tolerance".
Malaysia – by virtue of not being a signatory to the 1951 Refugee Convention and its 1967 Protocol – has always had an uneasy relationship with refugees and asylum seekers. Its generally soft open-door policy has seen thousands of displaced persons enter the country over the years. As a result, Malaysia is home to the second-largest number of Rohingya refugees in the world, after Bangladesh.
Yet there have also been constant reports of arrests and detentions, even of those in possession of United Nations High Commissioner for Refugees (UNHCR) documentation. Additionally too, there were occasions when we've explicitly shooed those seeking refugees away.
Notwithstanding all that, beginning in 2016, Malaysia, which had long held its peace in regard to the situation in Myanmar's Rakhine state, looked to make a clear stand against its fellow Association of South-East Asian Nations (Asean) partner. 
At a rally in Kuala Lumpur four year ago, jointly organised by Umno and PAS, former prime minister Najib Razak put his foot down, denouncing the ongoing persecution of the Rohingya as "genocide" and adding that the world can no longer say "it is not our problem". Similar sentiments were expressed by another former premier, Dr Mahathir Mohamad, several years later in taking Myanmar leader Aung San Suu Kyi to task over the situation. 
Regrettably, however, the Malaysian government's stance this year, smack in the middle of the coronavirus pandemic, appeared to have wavered.
"In the initial stages, the right messages were being sent. It was all about tackling the public health crisis. But then things changed," says Jerald Joseph, a commissioner with the Human Rights Commission of Malaysia (Suhakam).
"There was this wave of xenophobic attacks against the Rohingya and undocumented migrants, and it was 'allowed' to grow. There was a duty by the government to stamp out all the hate speech, but that didn't happen."  
Instead, in addition to not coming down hard on the hate and bigotry, what those in authority did was sanction raids on the same undocumented migrants and refugees who'd earlier been promised reprieve. 
The operations, largely conducted in locations that had been placed under EMCOs –  like Jalan Masjid India and Selayang – not only appeared to renege on earlier assurances, but showed the government appearing to falter in its fight against Covid-19.
"The government came out with statements about undocumented migrants needing to be checked and that really looked to fly in the face of logic. Yes, Malaysia needs to resolve the issue of undocumented migrants, but that problem has been around for decades, so what was the need to do it right then in the middle of a public health crisis? 
"Furthermore, the raids resulted in fear and panic. If our main intention was to treat people who needed treatment, then the move sent the wrong message," Joseph adds, noting that the stigmatisation continued unabated during this time, with government leaders from Umno and PAS, who'd been very pro-Rohingya before, failing to calm the situation.
Filmmaker, journalist and activist Mahi Ramakrishnan agrees with Joseph that strong leadership could have quelled the situation, adding that instead, because of its absence, what we saw and experienced was a level of hate that hadn't been seen here before.
What distressed Mahi the most was seeing and reading the responses of Malaysians wanting the Rohingya to be pushed out and die at sea. 
"I was both horrified and ashamed. This is not what Malaysia is about.
"We are a people who are compassionate, who are respectful, who celebrate diversity. We are a people who are able to share what we have, and we do have (enough to share)," says Mahi, who heads Beyond Borders, a non-profit organisation that's focused on promoting and protecting the rights of refugees and stateless persons.
Analysis of Malaysia and Malaysians' reactions to the Rohingya during the pandemic have tended to focus on a number of incidents – among them the above-mentioned responses of rights groups to the pushback of a boat of inbound migrants as well as a subsequently-debunked video in which the leader of a Rohingya non-governmental organisation was claimed to have demanded privileges for his people – that may have tipped the balance and contributed to the heightened levels of xenophobia seen. 
Be that as it may, could there have been other extrinsic and intrinsic factors, from the way certain components of society operate to things ingrained in our DNA, that could have been at play as well?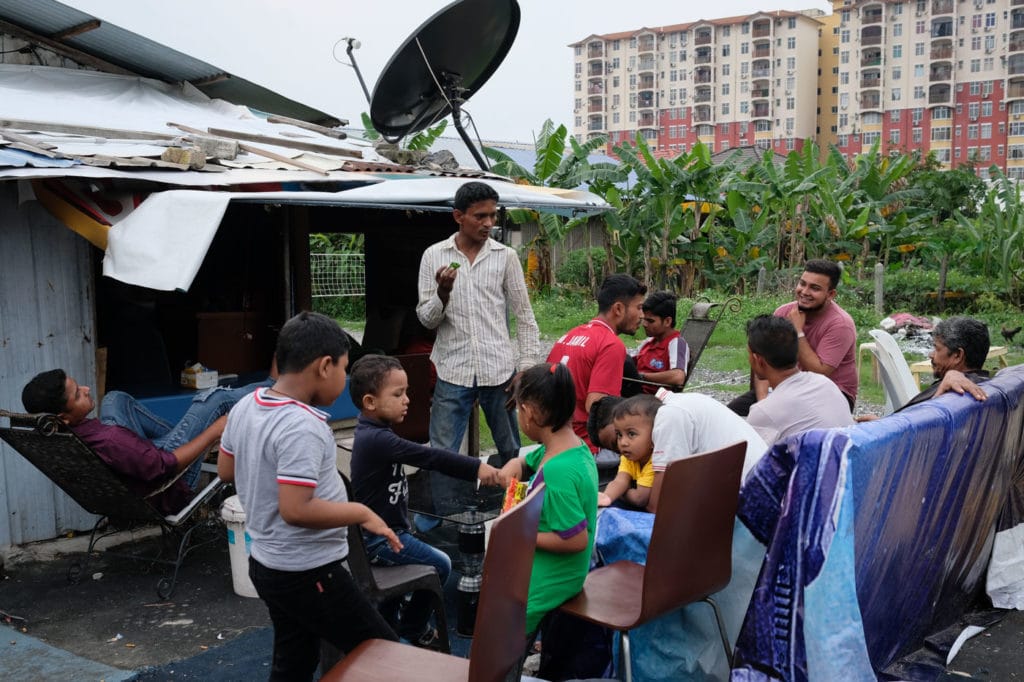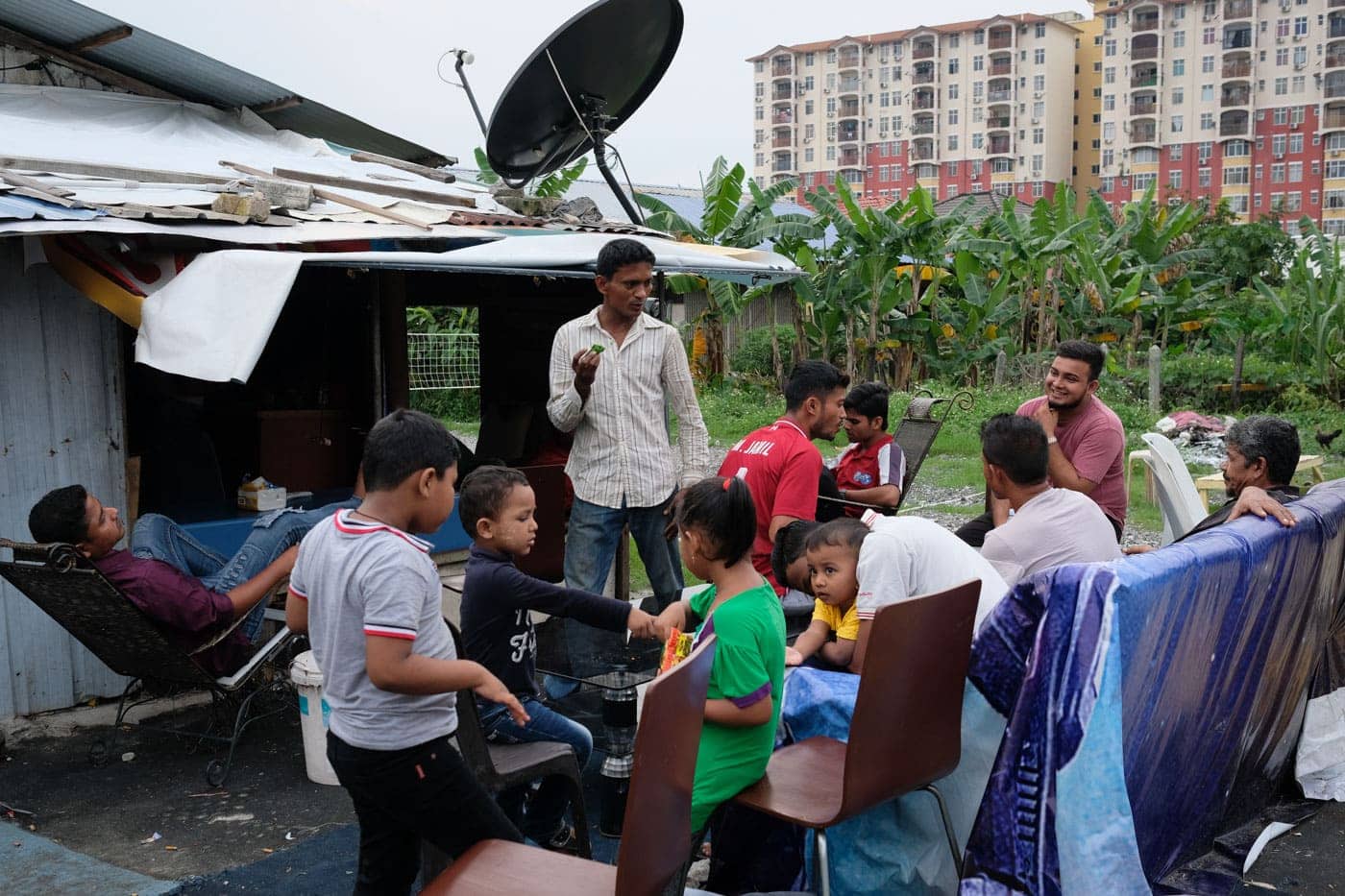 Associate Professor Dr Shamsul Haque, a cognitive psychologist at Monash University Malaysia, explains that there are many dimensions to the human condition, and focusing on just one area may result in failing to appreciate the complete picture. 
Nevertheless, he notes that terror management theory (TMT), a theory of social and evolutionary psychology, could possibly be one method of explaining the upsurge in the stigmatisation Malaysia felt and saw. 
"There are two aspects to TMT: one of which is human beings' knowledge that life is short, and the other is our tendency to self-preserve when we fear death. When these two components collide, like for example when there is a threat of a novel coronavirus, people sometimes try to counter the biological reality by developing social constructs and cultural values. 
"One of these constructs is social categorisation, or grouping people based on perceived threats to our existence. This explains the prejudice we have seen and why you get certain groups of people being shunned," says Dr Shamsul, who analysed the behavioural and psychological responses to H1N1 back in 2009 and 2010.
He adds, however, that social constructions like xenophobia often need to be interpreted in tandem with other aspects, especially in trying to determine why only specific groups of people were singled out for hate, while little noise, for example, was made about barring Americans, Italians or British citizens from entering Malaysia, despite their countries recording high Covid-19 infection numbers.
"In the case of SARS, we saw how the Chinese were initially being targeted, and with H1N1, you had Mexicans being stigmatised, but the responses are not always straightforward because colonial mentality can get mixed up with TMT. That is perhaps what we saw with Covid-19. 
"We have hundreds of years of colonial history, and because of that, there is an internal belief system that has developed over time that causes us to see colonialists as superior," he explains.
Ealyna Misman, a PhD candidate who's spent the past few years researching the marginalisation of foreign nationals in Malaysian media reports, is considering the possibility that the way stories were presented during the MCO could also have inflamed prejudice and hate.
"I would need to go through the most recent data to say for certain, but my research on crime reporting prior to the pandemic reveals that the media has a tendency to frame stories to highlight the differences in groups of people, specifically the disparity between foreign nationals and Malaysians. What this results in is the 'othering' of groups of people," she explains.
"Othering" isn't really xenophobia, racism or ethnocentrism, but includes all those aspects as well as other expressions of prejudice in the conscious classification of groups of people. In the media, this is seen not just in the way stories are presented, but also in the words selected for use.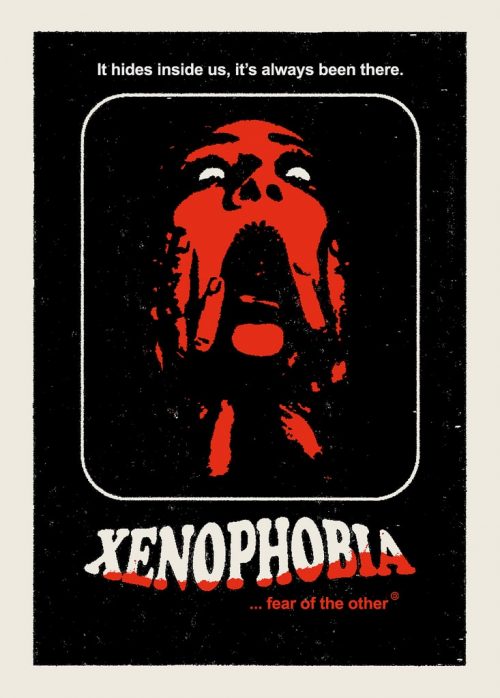 Ealyna clarifies that it's typical practice for the news media to use terms like "Macau scam", "Suluk abductors" and "Rohingya rapist" to increase the readability, drama and value of stories. 
However, what needs to be understood is that the use of certain words and phrases – such as saying a certain place of business is now "clean of foreigners" – also succeeds in confirming prejudices, and stigmatising particular groups of people.
In the numerous reports of the racism and xenophobia that have arguably blighted much of the good Malaysia has done in flattening the Covid-19 curve, activists and commentators have observed that it is time to consider solutions that will hopefully, prevent or lessen some of the vicious bile and hate from resurfacing in the future. 
Granted, tackling something as complex as xenophobia which has been part of the human experience since we were hunting mammoths would possibly require equally complex solutions which may or may not include reframing human psychology. Nevertheless, there might be simpler, practicable answers that could in just a short time, ensure a better, more tolerant society.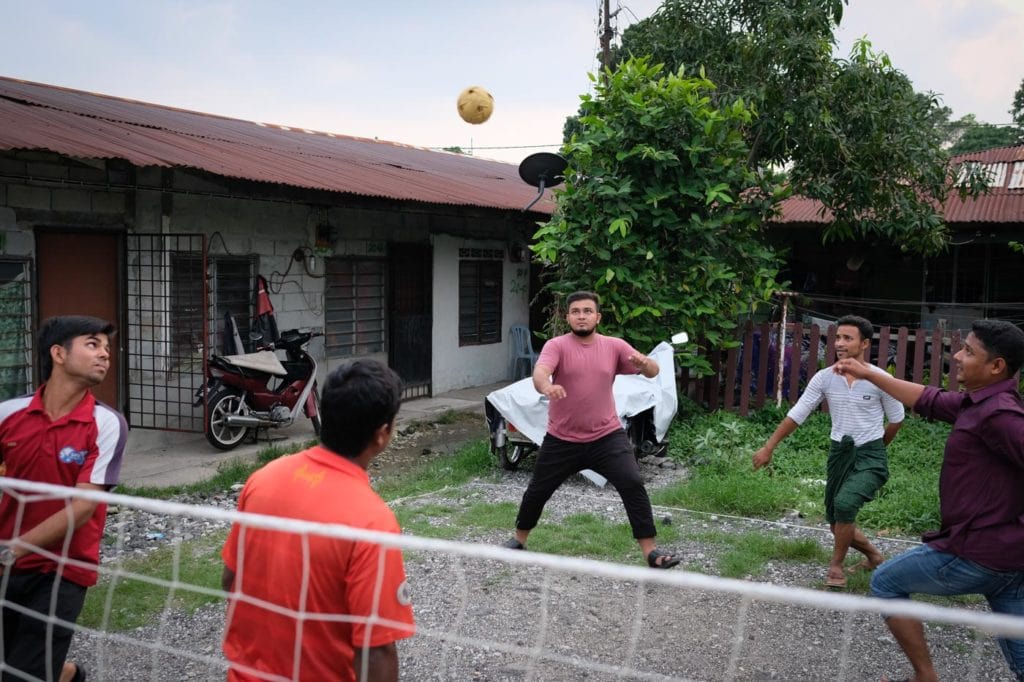 In a recent advisory, the International Organization for Migration (IOM) suggests four things that could be looked at to ensure a Covid-19 recovery that holds true to humanity's best principles and protects the most vulnerable of us. 
These are fact-based public communication that does not fuel racism and xenophobia; awareness campaigns; state response plans to counter discrimination and stigmatisation; and improved policies regarding the entry and stay of foreign nationals.
Dr Amira Firdaus, a senior lecturer at the University of Malaya, for one, sees a workable way forward in the growing field of constructive journalism that challenges the traditional manner in which conflict and the news have been reported.
"Constructive or solutions-based journalism suggests a rethink of the way we report on things like epidemics and conflict. It doesn't mean don't report the news. However, in reporting the facts, what journalists are asked to do is to look at whether we can present the news in a manner that doesn't worsen the conflict but adds insight and offers solutions.
In this way, Amira says, not only is tension in sensitive situations de-escalated, but conversations get shifted to thinking about solutions.
Of all IOM's suggestions, however, it is the one requiring clear and improved policies on the movement, entry and stay of migrants that might be the most effective. Yet, it is perhaps also the most challenging.
A point put forth around the time a boat of Rohingya refugees was turned away by our navy was that Malaysia, as an independent nation, has a right to make any laws and take any action to protect its sovereignty. 
Joseph of Suhakam, however, feels the argument fails to grasp the reality of the situation. 
"Countries definitely have a right to defend and control their borders. However, we're not talking about incursions but people fleeing persecution. Does it mean we should allow everyone to come in? No, it doesn't. But that's why we need a proper framework to qualify and regulate refugees.
"One of the arguments is that if we start regulating refugees and asylum seekers, then the pull factor to come here will be greater than the attraction of staying put in their countries. Research shows that this is not true. No one wants to leave their homes for a perilous sea journey only to come here and remain poor," says the human rights commissioner.
Prime Minister Muhyiddin Yassin is firm that as the country stares at an imminent recession and the prospect of millions of citizens losing their jobs, the doors must remain shut to more Rohingya arriving. 
Yet Joseph points out that accepting and regulating refugees would not necessarily make us poorer.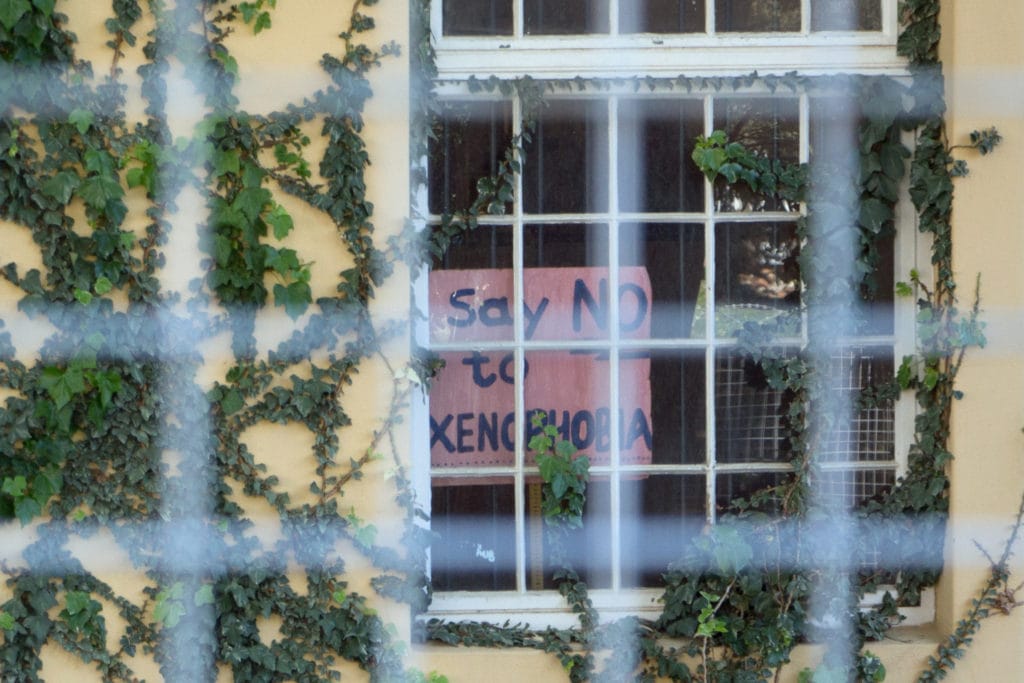 "There is this feeling that refugees drain our resources, but that's not only unfair, it's untrue. We have benefited from their services at very undervalued prices for decades because while they're not actually allowed to work, they do, and they take up jobs that no one else wants. They have contributed to our economy, and research shows they could contribute a lot more.
"For example, a report by IDEAS (the Institute for Democracy and Economic Affairs) last year stated that if we were to regulate them, refugees could add billions to Malaysia's GDP (gross domestic product)," he says. 
Beyond Borders' Mahi adds: "Are there pressing concerns? Of course, there are. The fact that millions of people could lose their jobs is a pressing concern. The fact that thousands of kopitiams have closed down since the start of the MCO is a pressing concern. 
"But so too is the plight of refugees and stateless people. What we should remember is that Malaysia is rich not in spite of our differences, but because of it."
Covid-19 has wreaked havoc on the world, our economies and our collective psychologies. And it's true that while some countries and communities have reacted positively to the crisis, a great many were left wanting.
Nevertheless, as our nation heads towards recovery, it is imperative that we take stock of all that has transpired over these past months and look towards righting some of what went wrong.
Why? Well, because who we are tomorrow will be determined by what we do today. 
Finally! A newsletter that keeps it nice and short.
At Between the Lines, we summarise and contextualise the most important Malaysian news for you.
Subscribe to our daily morning Email Newsletter for your bite-sized news of all that you need to know in Malaysia and beyond- for only RM10 a month! First month's on us.