Much has changed since the dreaded Covid-19 virus hit our shores earlier this year. What first began as a trickle of infections soon turned into a deluge, forcing us to go into near-total lockdown under the Movement Control Order (MCO) in March.

Since then, while many other countries continue to battle daily infection rates in the hundreds, if not the thousands, stringent measures have seen Malaysia coming close to flattening the coronavirus epidemic curve.

Although we're not quite out of the woods, the downward trend has seen the gradual relaxing of SOPs and lifting of restrictions as the country first moved to the more chill Conditional MCO (CMCO) and now the Recovery MCO (RMCO).

This shift has seen businesses reopen, domestic travel resume and most social activities good to go. Hello, teh tarik at the mamak or interstate drives along tree-lined highways to see the in-laws.
Yet it cannot be denied that as we each emerge from our homes with shaggy heads, rejoining society after months of isolation is no easy task. And, quite frankly, until a cure or a vaccine can be found, Malaysians must get used to operating in the "new normal" as work, home, and social life as we know it has been altered.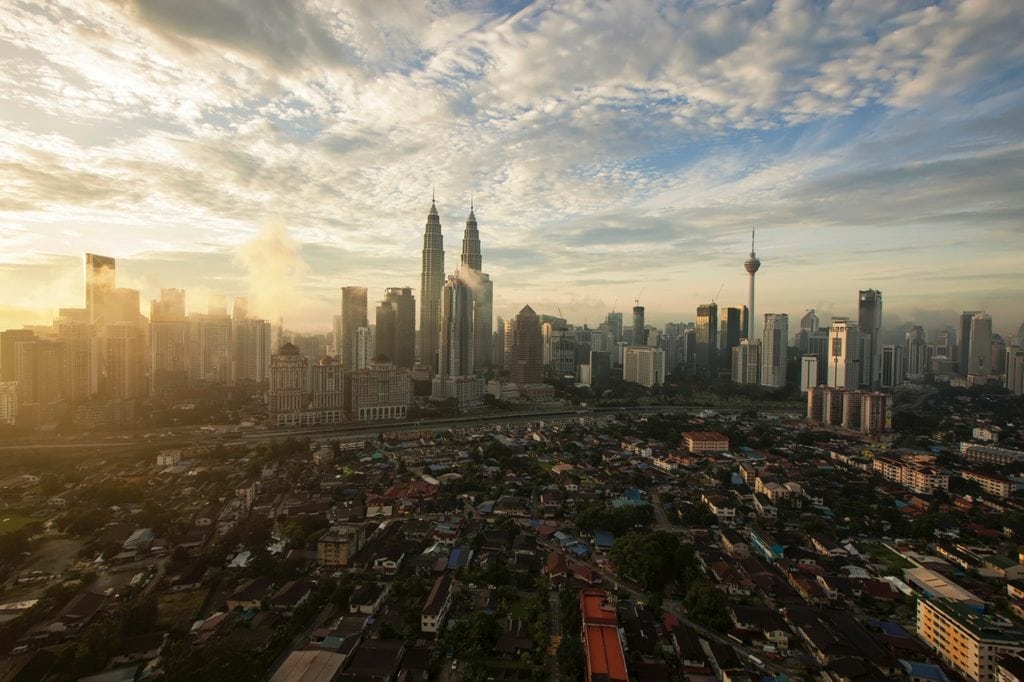 Already, Malaysian Medical Association (MMA) president Dr N. Ganabaskaran warns that "new normal" measures may have to be in place for a very long time. 
While experts are saying it will take at least 18 months for a vaccine to be available, Ganabaskaran said the reality could extend well beyond that.
"We are now more aware of the global impact of pandemics," he says.
Even so, he tells Between The Lines (BTL) that adapting to life after lockdown is something no one should be afraid of, as most new normal measures are just common sense approaches. 
"(These are just) simple basics in protecting against contagious illnesses and infections. However, there is a need for more consistency and discipline in practising these new norms as there are asymptomatic cases of Covid-19 we should be concerned about. 
"It must be noted that the good that has come out of this discipline in frequent washing of hands and physical distancing is a notable drop in cases of Influenza-Like Illness (ILI) and Severe Acute Respiratory Infections (SARI) in the country being reported. We may even see this trend post-Covid-19 if we continue to observe these new norms."
But what exactly are these so-called "new normals"? We are now all too familiar with the term "social distancing", and we are now used to sanitisers and face masks. But, really, the new normal is a whole lot more than that. It has affected the way we work, study and play. Covid-19 has forever changed the global health, business and even psychological landscapes. 
In this first of a two-part series, we take a look at what the new normal will be at work and at schools, and just how these may affect us.
Throughout the various "editions" of the MCO, businesses have had to adapt or go bust. Many brick and mortar businesses have turned to online sales and digital platforms, a move seen as absolutely necessary in order to survive. 
With this, consumer behaviour has also changed. The inability to get many things due to the closure of most businesses during the lockdown period drove Malaysians to e-commerce and those without such ways of doing business were forced to adapt. Fear of contracting the virus also meant that even grocery shopping was done online by many.
It was no surprise, then, when the Department of Statistics released the results of a survey on sales in several sectors for the month of April, the numbers showed a massive drop in all but one area.
April 2020 vs April 2019 Retail Trade Performance
Finance Minister Tengku Zafrul Abdul Aziz said last month that online sales had grown by 40% during the pandemic. And, it's likely that this new norm may be a permanent one.
Of course, it's not just retail businesses which have had to adapt to new practices. All premises, including office spaces, now see sanitisers used and temperature checks being performed. Social distancing is also the norm now, with desks at offices nationwide now placed further apart or with seating arrangements spaced out.
Forward-thinking businesses have had to adopt more flexible working arrangements to accommodate changes in lifestyles and the fact that many employees would find it hard to transition back to a full working cycle after months at home.
One such firm is Malaysia's largest fund management company, Permodalan Nasional Bhd (PNB) which made work-from-home (WFH) a permanent option for staff. Other companies have placed staff on a rotating schedule. Yet the reality is that not many companies can or would be willing to offer such a choice as this could lead to a drop in worker productivity.
Working from home may not even be feasible for certain industries or lines of work, which require specific skill sets such as medical workers, or on-the-ground work or face-to-face interactions such as construction workers, farmers, cleaners and journalists. Other sectors may not be technologically-advanced or possess adequate facilities to enable such options, such as for our 420,000-plus teaching staff. 
This is especially troublesome for working parents as daycare centres may not be able to operate at full capacity even after reopening. With lower enrolment chances and higher fees as a result of increased sanitation and other measures, returning to the workspace could be a challenge for many.
As US' National Association for the Early Education of Young Children (NAEYC) puts it, "opening child care will mean closing child care – unless we make ongoing, consistent, and substantial public, private, and philanthropic investments that pay for programmes to exist throughout the entire economic recovery."
Yet a top official at the National Security Council (NSC), the body in overall charge of overseeing Malaysia's response to the pandemic, tells BTL the council and the government are generally satisfied with businesses' responses to new normal measures. These measures, he says, include both those "recommended" by the Health Ministry and extra measures these companies have taken by themselves.
Ganabaskaran concurs, saying the MMA believes the majority of employers are adhering to standard operating procedures (SOPs) for the very important reason of ensuring their companies can survive.
"Many companies were hit badly (by) the freeze on economic activity under the MCO. Employers want to ensure their employees strictly comply with the SOP so that business can continue."
Ganabaskaran says, however, that while the current SOPs are sufficient in most cases, certain sectors may require additional measures.
But Malaysian Employers Federation (MEF) executive director Shamsuddin Bardan certainly doesn't think too highly of the steps the government has taken, saying private companies have no choice but to follow the SOPs set out for them.
"Employers that wish to operate… have no choice but to observe the social distancing policy strictly. That's why during MCO and CMCO employers allow up to 50% (of their) staff to work at any given time to ensure social distancing is practised. Employers also need to monitor the body temperature of staff and visitors and keep the records (of these temperature checks) for a minimum of three months. 
"They are also required to submit daily reports on health and safety at the workplace to MITI (International Trade and Industry Ministry). The cost of compliance is high and sometimes not necessary, especially when employers are facing financial difficulties (due to) Covid-19," he said.
Shamsuddin is also critical of the social-distancing new norm. During the CMCO, he says, the social distancing norm that required employees to work in less crowded spaces with at least a metre between them forced most employers to operate at 30% of their regular manpower.
"Even under RMCO this practice of not operating 100% is still being continued. Obviously operating less than the optimal capacity resulted in less output and productivity," he says.
Like PNB, the option of working-from-home may be an alternative, says Shamsuddin, but this policy brings about its own inherent problems such as online security, connectivity and productivity.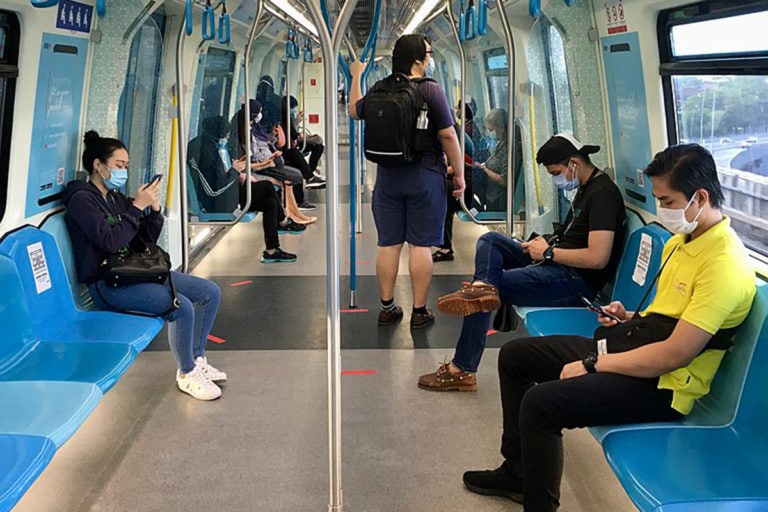 Most of the homes of employees are not equipped with WFH facilities and as such, can be less productive due to so many distractions such as TV, kitchen and children.
"WFH can be a viable option provided we are ready for it. There needs to be proper workspace established within the home environment, cybersecurity matters must be addressed and the rules and regulations on WFH properly drawn up."
Shamsuddin adds that while the private sector, for the most part, managed to adapt quickly and implemented WFH policies, government departments did not.
"This is where frustrations set in… it was more like (a) total shutdown for most of the government departments. Most of the public services were put on hold and employers dealing with foreign workers faced a lot of issues on immigration matters," he says, commenting on the fact that many businesses were forced to quickly embrace the digital age and better technology in the workplace, while the government itself lacked technologically-advanced measures.
But apart from sales figures plummeting, MEF also fears companies and businesses that rely on hosting, organising big events or dealing with large numbers of people may soon have to close up shop. Hotels, concert organisers, airlines have largely suffered. The latest figures from Sarawak alone point to more than 100 hotels having gone the way of the dodo, with many more close to doing so. 
These numbers, Shamsuddin says, will continue increasing until Aug 31, when the RMCO is set to end, and possibly beyond.
And what of our children? The Covid-19 pandemic, of course, has affected education worldwide, with 194 countries having completely shut down schools, colleges and universities.
Malaysia is only just beginning to reopen schools. The government recently released a set of SOPs, and while the list was initially intended for those in Forms 5 and 6, we now know schools will reopen in stages during the RMCO, with those sitting for upper secondary level exams starting on June 24.
As expected, the SOPs include temperature checks, social distancing with desks placed at least a metre apart, and a "ban" on eating at canteens during recess. On average, one class can hold up to 17 students, depending, of course, of the size of each individual class.
While this measure may not be a problem for private and international schools, where the typical classroom has fewer students, the same can't be said of public schools, where the number is usually at least double that.
Will this mean the number of classes in schools will have to be doubled? That would be a problem as schools generally use up all their classrooms. 
Not so, says Professor Elajsolan Mohan, the president of the National Association of Private Education Institutions, one of the bodies consulted by the Health and Education ministries when coming up with the guidelines.
He admits the 17-pax limit is more of an advantage to private and international schools, but opines that will not be an impediment to public schools. Yet, he agrees other measures need to be taken for the time being.
"There is no need to double the number of classrooms as each school can split the classes by staggering the dates to attend school based on capacity. For example, (Form) 1, 2 and 3 (can go to school) on Mondays and Tuesdays, and (Form) 4 and 5 will do online classes on these days," he says.
Both Elajsolan and Ganabaskaran are of the opinion the current SOPs for schools are adequate, but the latter sees one major challenge ahead: Will students be able to maintain discipline in practising the new norms?
"Teachers will have to take on additional roles in ensuring compliance. But there is no one-size-fits-all approach. Some schools will need additional measures, depending on the level of compliance and other factors," says Ganabaskaran.
Parent Action Group for Education chairwoman Noor Azimah Abd Rahim agrees to a certain extent with Ganabaskaran, saying everyone would have to see how effective the SOPs are and tighten the measures if need be.
But the more important matter for her is how the Education Ministry goes about tackling the long-term impact of the MCO on students.
"The ministry needs to consolidate and assess the damage done. Each school may then tailor a plan of action to regain what was lost and put students back on track. Consideration should be given to reduce the number of subjects to the core bare minimum or even shorten the syllabus of each subject," she says.
She warns, however, that things will not be easy for both teachers and students as they settle down to the new normal. As such, it is crucial that support from school leaders and trained counsellors be provided to ensure a smooth transition.
One other concern for Noor Azimah is the importance of online learning and the possible impact of the digital and income divide on students. It had been reported that there is a huge gap between students in urban and rural areas, as most of the latter don't have access to smartphones, while Internet access remains uneven. 
"The elephant in the room is the learning that must go on online now that the SOP has been determined and to be gradually fine-tuned. The teaching and learning online has been close to non-existent for most students. 
"This must be stepped up for the 4.5 million students not yet returning to schools. Address this or suffer a snowball effect. TV can play a supporting role."
And what of the students themselves? While older students can be expected to understand this strange new schooling world they will enter, younger children may find the realities of the new school term puzzling, confusing and very, very difficult.
On a side note, in this pandemic, we had to remind her not to share, not to touch her friends, not to hug anyone etc. I really wonder what are the implications on our children 😭

— Cheryl Fernando (@cherylfernando) June 15, 2020
Yet, while 2020 may be more or less a lost year for our schoolchildren, learning must go on. The questions we must ask ourselves is, how will we achieve this and what can we do?
Watch out for part two NEXT WEEK.
Finally! A newsletter that keeps it nice and short.
At Between the Lines, we summarise and contextualise the most important Malaysian news for you.
Subscribe to our daily morning Email Newsletter for your bite-sized news of all that you need to know in Malaysia and beyond- for only RM10 a month! First month's on us.